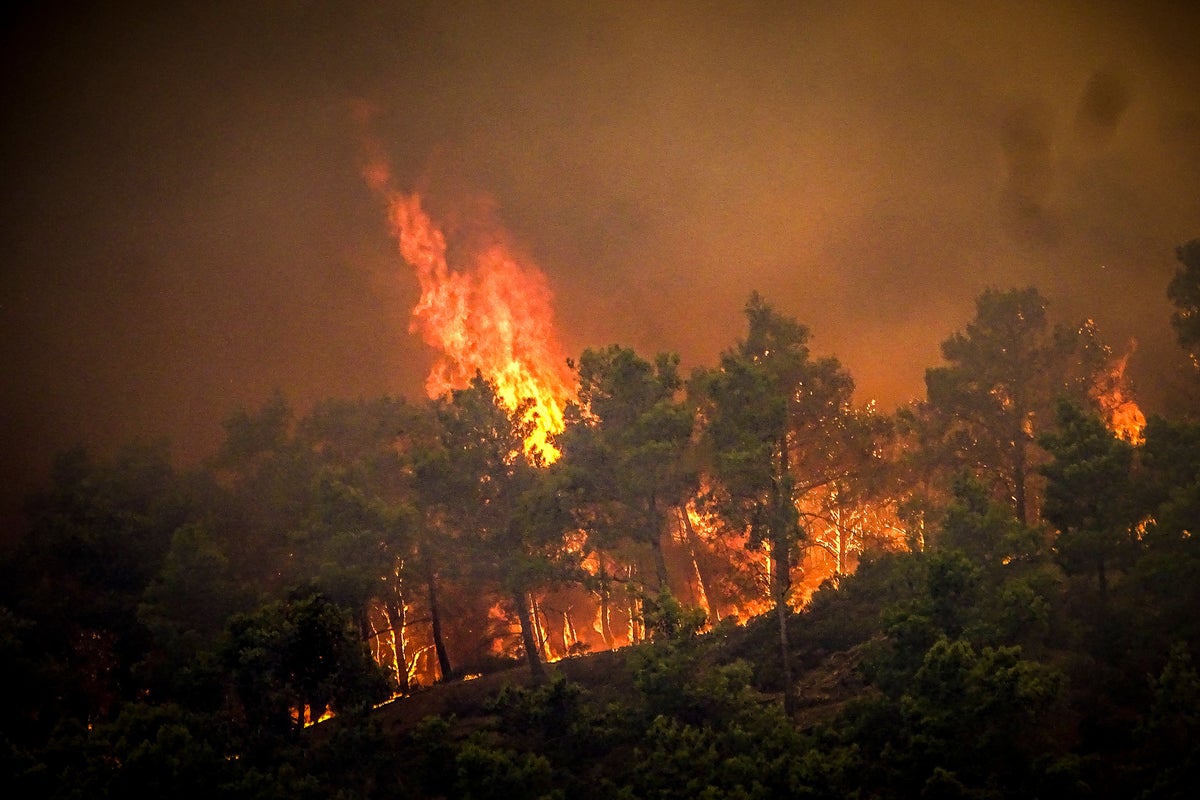 Palermo airport closed due to raging fire
Crete is at 'extreme risk' of raging wildfires as local authorities warn the island is next to be ravaged by blazes that spread across Greece.
It comes amid fears that up to 10,000 British tourists are on the burnt-out Greek island of Rhodes, a minister has warned. A holidaymaker who arrived to find his hotel burned down called the situation a "living nightmare".
About 2,500 people have already been evacuated from Corfu, said fire officials, who are experiencing dozens of wildfires, after the Rhodes blaze prompted "the biggest evacuation" in Greek history.
Footage showed flames engulfing Corfu as smoke and orange haze covered the night sky. The fire broke out in the northern part of the island, popular with British tourists. Those in Santa, Megoula, Porta, Palia Perithia and Sinies were ordered to evacuate to Kasiopi.
The evacuation order came after Jet2 and Tui canceled all flights to Rhodes until Friday July 28.
Fires that have been burning since Wednesday in Rhodes forced the evacuation of 19,000 people over the weekend as hell engulfed resorts on the island's southeast coast.