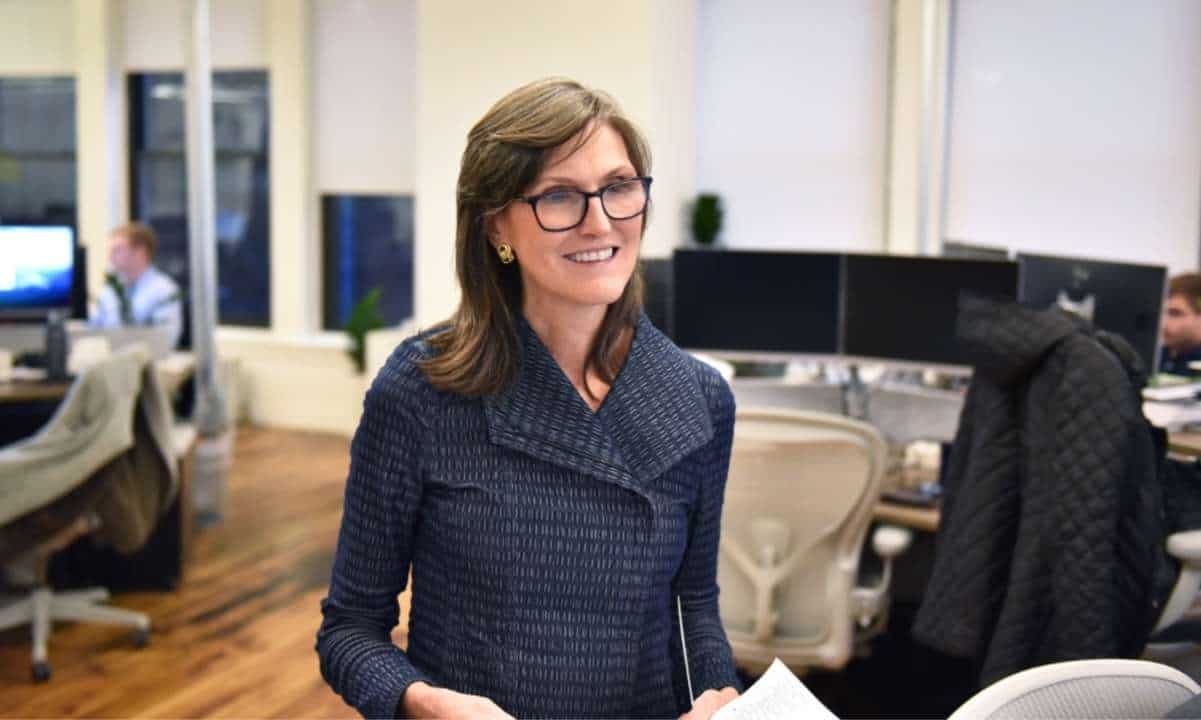 ARK Invest CEO Cathie Wood said on Tuesday that she and her fund are now more confident in their "bull case" for Bitcoin (BTC): $1.5 million by 2030.
The investment manager's boost in confidence stems from Bitcoin's positive response to the regional banking crisis in the United States in March.
The Bear, Base and Bull Affair
Ark released bear, base and bull thesis for where Bitcoin would be in 2030 in January. All price targets were much higher than Bitcoin's price today, standing at $258,500, $682,800, and $1.48 million, respectively.
Each case offered different estimates of the total market share of various financial use cases that Bitcoin could gobble up. The bull case was largely based on Bitcoin absorbing 50% of gold's market capitalization, while claiming 6.5% of the institutional asset base and 10% of the M2 money supply in emerging markets.
In a interview with Bloomberg on Monday, Wood said ARK's confidence in the bullish deal "increased" in March when regional banks such as Silvergate Bank, Signature Bank and Silicon Valley Bank (SVB) all collapsed after facing to overwhelming withdrawal pressure.
ARKK's Cathie Wood: on #bitcoin "is an insurance policy against two things: the confiscation of wealth, either directly or through inflation, or in the world of deflation, what is it a cover against? It's a cover against risk We won't have '08-'09 with bitcoins" pic.twitter.com/jk9hR0Lsid

— Pledditor (@Pledditor) July 17, 2023
"As regional banks fail and stocks implode across the board, Bitcoin has surged from $19,000 to $30,000," Wood said. In Wood's view, this rally signaled a "flight to safety" among investors that "everyone" will eventually wish for.
Bitcoin as insurance
On the one hand, Wood said that Bitcoin insures against direct and indirect confiscation of wealth. While direct confiscation means stealing one's assets by force, indirect confiscation is inflation – the devaluation of a national currency, especially one whose supply has been astronomically inflated by money printing.
Bitcoin's supply is capped programmatically at 21 million units, making inflation of this style impossible. Yet even in a deflationary environment for fiat, Wood said Bitcoin presents a hedge against counterparty risk.
"We won't have an 08'/09′ with Bitcoin," she said. "Everything is decentralized and transparent."
Wood isn't the only billionaire with a hyper-bullish long-term thesis for Bitcoin. Michael Saylor, Executive Chairman of MicroStrategy, predicted that Bitcoin's market capitalization could reach $100 million, implying a BTC price of $4.7 million per coin.
Other bulls are confident that Bitcoin will perform strongly over the next 18 months. This year, Rich Dad Poor Dad author Robert Kiyosaki and Standard Chartered Bank called for a price of $120,000 per coin by 2025.
SPECIAL OFFER (Sponsored)
Binance Free $100 (Exclusive): Use this link to sign up and receive $100 free and 10% off Binance Futures fees for the first month
(terms).
PrimeXBT Special Offer: Use this link to sign up and enter code CRYPTOPOTATO50 to receive up to $7,000 on your deposits.