The United States is expected to use more natural gas to generate electricity than ever this summer as extreme heat sends air conditioning demand soaring.
In his last monthly forecastthe US Energy Information Administration predicted that the country would burn 4% more gas in July and August this year than in the same months of 2022.
For weeks, heat waves have recorded unprecedented triple-digit temperatures across the United States, from Puerto Rico to the Pacific Northwest. The combination of global warming and El Niño temperature patterns is only expected to worsen as the months go by, prompting more Americans to toss out power-hungry air conditioning units to stave off the deadly effects of overheating.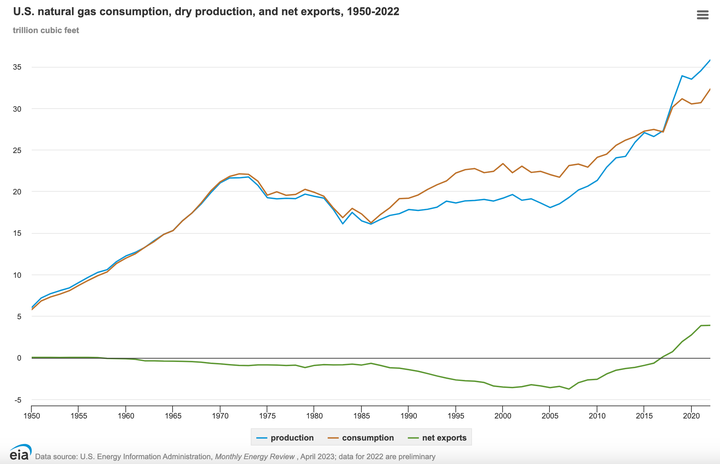 "This is an interesting time to watch the U.S. electricity mix," EIA Administrator Joe DeCarolis said in a news release announcing the latest forecast. "As coal delivers less and less electricity to the grid, we expect the contributions of natural gas and renewables in particular to increase."
Renewables such as solar and wind are expected to produce a 6% increase in electricity in the coming month and a half compared to the same period last year. Nuclear power plants, long in decline in the United States, are on track for a 2% increase in output by August, as the first new reactor built in the country in decades is commissioned .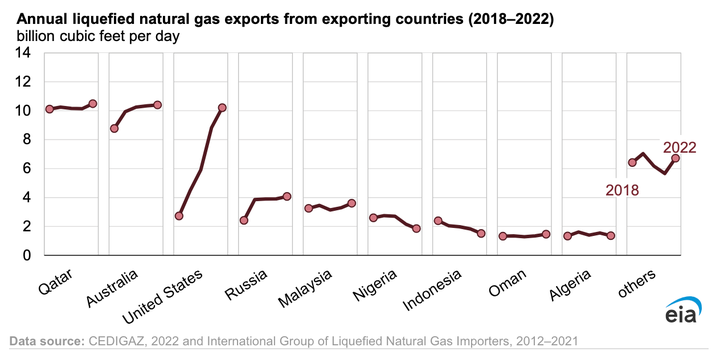 The growth of these carbon-free sources of electricity can only temper the effects of the increasing use of gas. Since photovoltaic panels and wind turbines only generate electricity occasionally, gas has become the country's main source of energy, both replacing coal and backing up renewable energy.
The price of natural gas has fallen since hitting its highest level since 2008 last July as the Russian invasion of Ukraine threw energy markets into chaos. Russia is the world's second largest fuel producer behind the United States and until last year provided the bulk of Europe's supply. While prices are expected to remain relatively low this summer in the United States, analysts predict large fluctuations will remain the norm for natural gas for years to come.
With prices falling, the number of new rigs being deployed in oil and gas wells across the United States fall for a second consecutive month end of June, a sign of a setback even as the industry sees demand soar.
Although it generally produces less carbon dioxide than coal, the main ingredient of natural gas, methane, is a potent greenhouse gas that traps 86 times more heat than CO2 in the first two decades of its circulation in the atmosphere.
Thanks to the technique of hydrofracturing, or fracking, invented by the United States to drill gas, the United States is the largest producer of natural gas in the world. The United States drills nearly all of the gas it uses and this year became the top exporter of liquefied natural gas, a version of the fuel that is supercooled for easier transportation.