The story of a family of eagles and a falcon that many hoped would be an inspiring tale of interspecies bonding has taken a tragic turn.
Tuffy, a female red-tailed hawk who shares a nest with a family of eagles in Santa Clara County, California, has died.
In late May, bird photographer Doug Gillard captured an image of a mother bald eagle carrying a small falcon in her talons – presumably to feed her offspring.
About a week later. Gillard shared an optimistic update on Facebook. Rather than become lunch, the bird-nap chick seemed to have become a temporary member of the family, the mother feeding her new hawk-like load.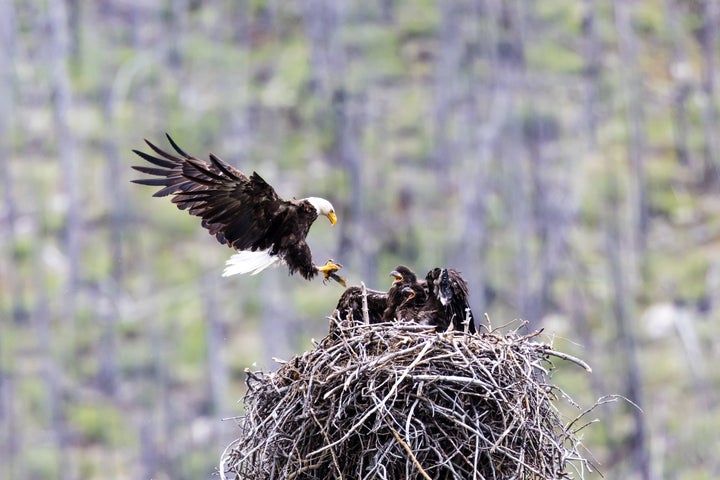 The newly formed interspecies family quickly began to make headlines.
But experts, including LaBarbera, doubted it would work. She feared that when the hawk became a youngster — old enough to start learning to fly but still dependent on its parents for food — the mother eagle would become suspicious.
She turned out to be absolutely right. The mother bird began to act somewhat aggressively towards Tuffy as the hawk grew older. Eventually, the mother began violently preventing her from returning to the nest, which made it difficult for Tuffy to get the food she needed.
Some followers of the saga were calling for a rescue, but such a mission posed practical problems. A park ranger in the area where the nest is located said Gillard that human interference too close to the nest could cause bald eagles ― a federally protected species ― to abandon the nest site.
"There is no legal route, or dubious moral justification, to interfere with eagles and deprive them of the prey they have captured," Craig Nikitas of Bay Area Raptor Rescue told the Canadian Broadcasting Corporation.
However, once it was clear that Tuffy had been kicked out of the nest for good, Nikitas was able to gain legal permission to capture her. He and Gillard and a local ranger attempted a rescue mission but were unable to trap the bird in time. His emaciated body was eventually found on the ground.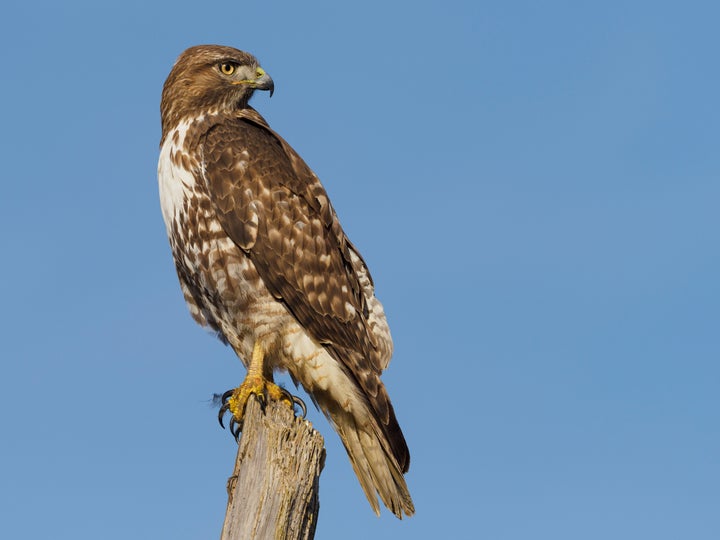 "More than half of young raptors do not survive their first year of life," he said. "There are so many things that could kill them: they could starve, they could get nailed by a predator, they could fly on a freight train, get caught in a forest fire, smoke, all sorts of things can happen."
But most young people hadn't captured the public imagination like Tuffy.
"I made every effort possible to help the hawk once permission to try to trap it," Nikitas told CBC. "With all my heart, I wish it had been a success."