Southern California wildlife officials have been inundated over the past month with reports of sick or dead sea lions and dolphins washed up on beaches.
Experts believe a toxic algal bloom is poisoning marine mammals.
"It's completely overwhelming," Justin Greenman, National Oceanic and Atmospheric Administration (NOAA) grounding coordinator. told CNN. He called the wave of affected animals "one of the biggest in memory".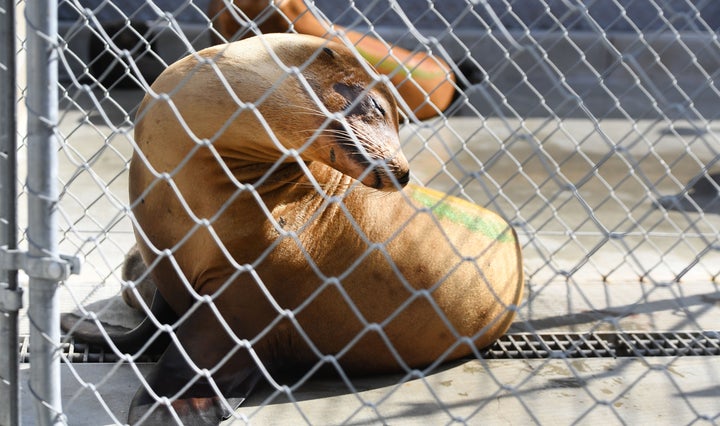 At least 100 dolphins and 100 sea lions have been found dead, and hundreds more have been found sick after eating an algae called pseudonitzschia.
Marine mammal rescue groups believe that algae, which produces a neurotoxin called domoic acid, is the cause of disease and death. Although scientists are still working to confirm that algae is the cause, NOAA spokesman Michael Milsten told CNN the phenomenon has "all the hallmarks of an algal bloom."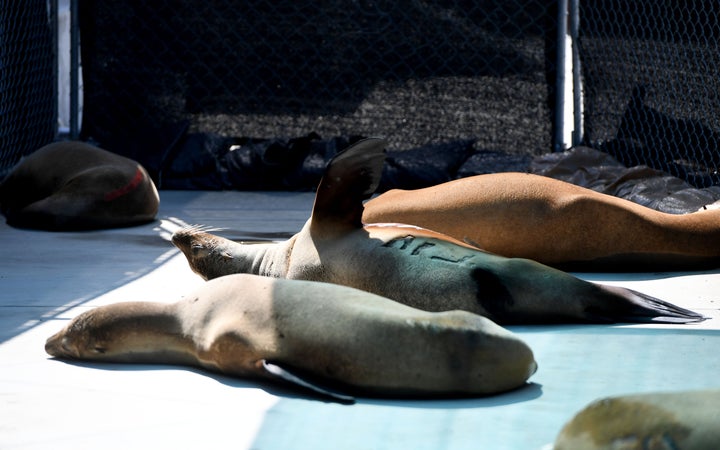 Warming waters due to climate change can contribute to algae growth. Although in this case Milstein said the primary cause appears to be coastal upwelling ― a process that occurs when winds push surface waters seaward and deeper waters, in turn, are pulled upwards. This deeper water tends to be rich in nutrientscreating the conditions for algae blooms.
Treatment usually involves hydrating animals with fluids, administering anti-epileptic drugs, and ensuring they receive adequate nutrition during their recovery.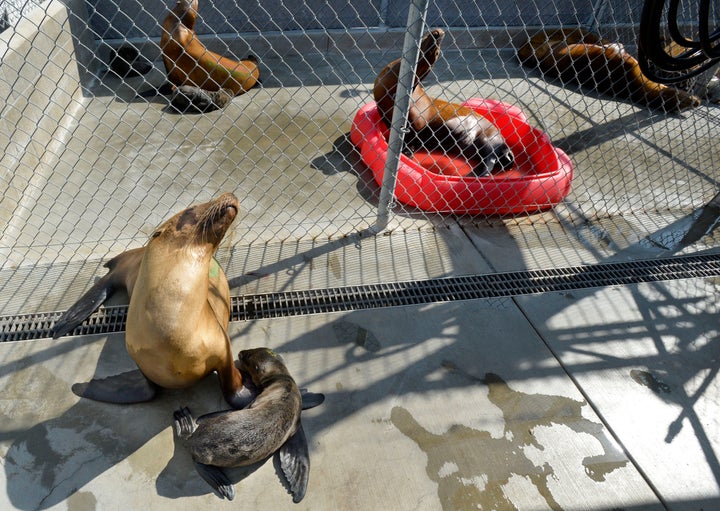 In a few cases, sick sea lions have also bitten swimmers. At least two Southern California beaches were temporarily closed earlier this week after biting incidents, and there have been a handful of additional bite reports.
"It's not like it's a rabid sea lion running down the beach chasing people and biting them," said Dr. Alissa Deming of the Pacific Marine Mammal Center. told the Los Angeles Times.
Rather, sick animals are reactive if someone gets too close.
"They encounter surfers if they pick them up erratically and accidentally bite them," she said. "If someone touches them, they can be hyper-responsive and reflexively turn their heads. It's not like they're attacking – they're in a comatose state, and if they're scared or collide to something, they can bite.
She said humans should be careful to give sea lions enough space and keep all dogs on a leash.