Marine scientists have uncovered a previously unknown octopus nursery in a find that could help better protect the surrounding area off the Costa Rican coast.
"The discovery of a new active octopus nursery more than 2,800 meters below the sea surface in Costa Rican waters proves that there is still much to learn about our ocean," said Dr. Jyotika Virmani, Executive Director from the Schmidt Ocean Institute. in a press release from the association released Wednesday. The international team of scientists conducted their ocean expedition on the institute's research vessel, the Falkor (also).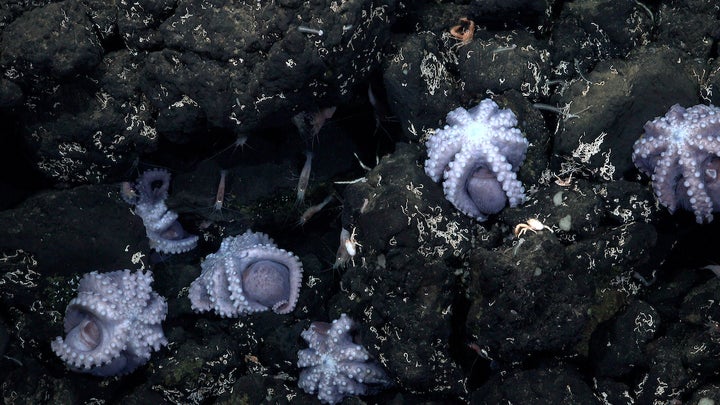 During the trip, scientists explored the Dorado Outcrop, a rock formation where, in 2013, octopus mothers were spotted congregating to hatch their eggs – the first time scientists had seen this happen. But at the time, researchers didn't know if the nursery was viable. Deep-sea octopuses prefer cold temperatures, but the outcrop is next to a hydrothermal vent that causes waters to be warmer than the surrounding area, Gizmodo reported.
During the latest mission, scientists confirmed that the Dorado outcrop was an "active nursery" and saw baby octopuses hatching. On top of that, they discovered another totally new nursery in the same general area. These two crèches, plus another off Monterey, California, brings the total number of known octopus nurseries to three.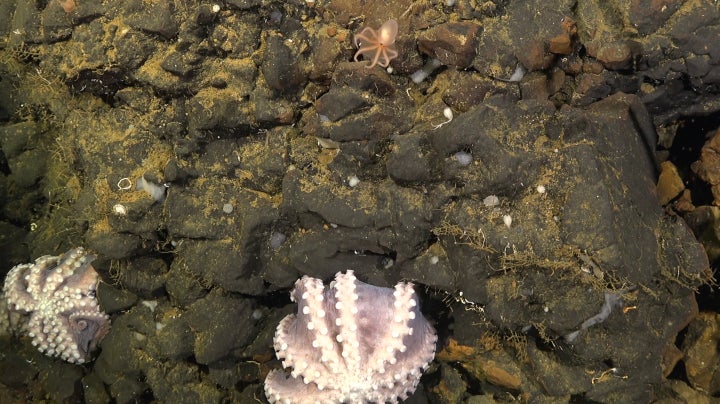 The octopuses found in nurseries near Costa Rica belong to the genus Muusoctopus ― small to medium deep-sea octopuses that do not have ink sacs. Scientists suspect the octopuses they saw are "potentially a new species" of Muusoctopus, according to the Schmidt Ocean Institute press release, although this has not been confirmed.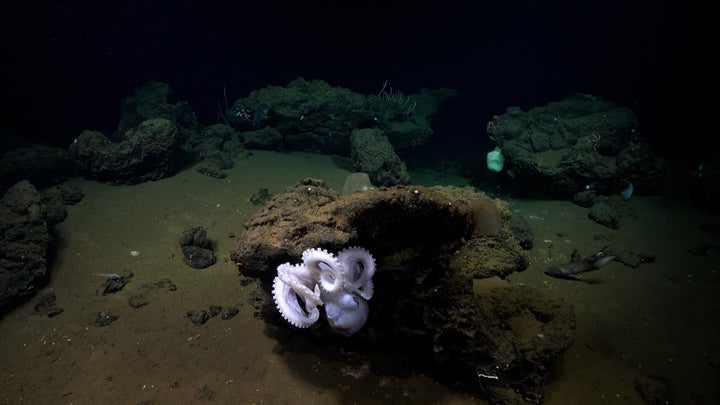 The research could be used to determine whether seamounts in the nursery area should receive protection from human activities. Currently, no protection is in place.
"For the majority of people, the ocean is just another body of water," said Dr. Jorge Cortés Núñez, professor of biology at the University of Costa Rica, in the video, translated from the Spanish by the Schmidt Ocean Institute. "They can't imagine what's out there. The seabed is 3 kilometers below us, and what we see is a whole other world there.