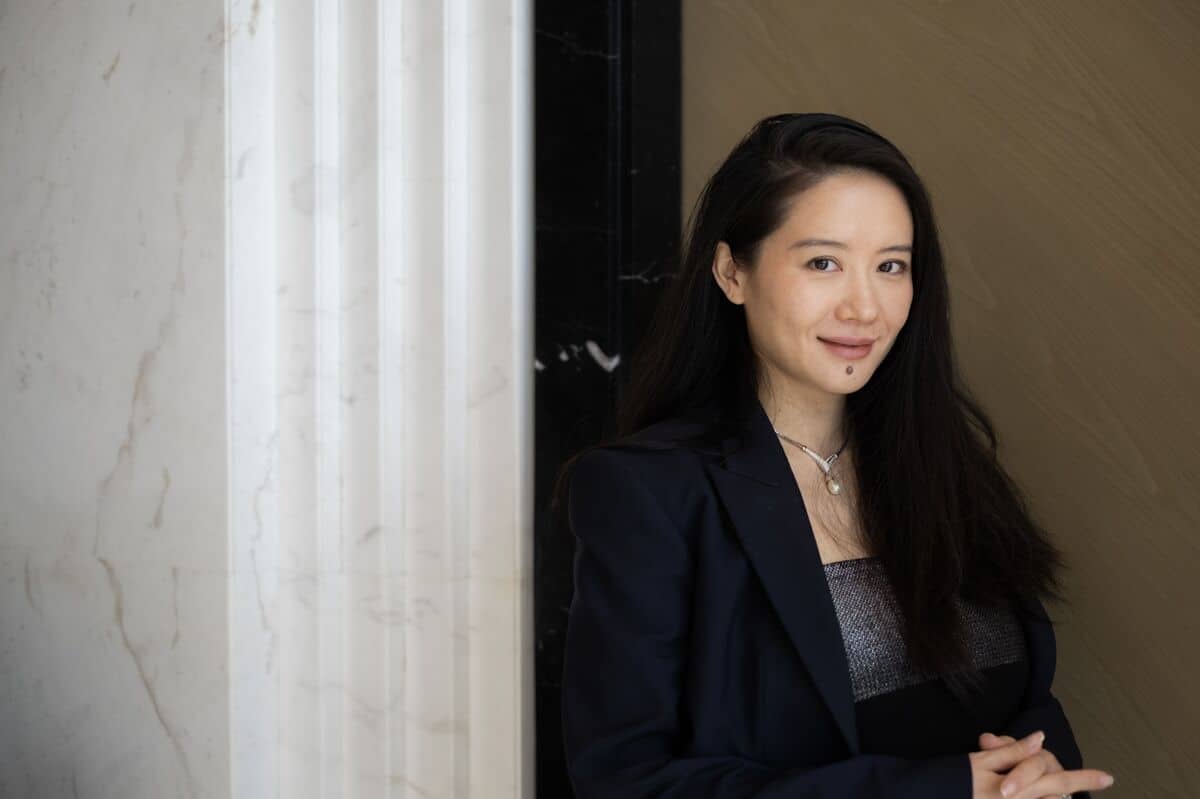 A low-key but highly influential Binance senior executive has spoken out as the company enters legal battles against two of the top market regulators in the United States.
Yi He, who has a colossal fortune as one of the company's earliest shareholders, also had children with Binance CEO Changpeng Zhao (CZ).
The SEC Lawsuit
He spoke to Bloomberg in a series of interviews – one of which took place in Dubai last month, shortly before the Securities and Exchange Commission (SEC) launched a 136-page lawsuit against his company.
At that time, the Commodities and Futures Trading Commission (CFTC) had already sued the company on overlapping charges, such as serving US-based customers from its international platform. He struck a conciliatory tone with those regulators, saying she respects their "attitude" and "intentions."
Nevertheless, she still thinks their actions are wrong. "If they really took the time to understand our industry, they would see that if Binance isn't compliant, then hardly any other global trading platform or offshore company is," she said.
Binance published a blog post Thursday outlining the lengths it tries to stay legally compliant around the world. The firm's 8,000-strong workforce includes "750 core and support compliance staff," made up of "former law enforcement, regulators, crypto, fintech, and traditional banking compliance experts." .
The exchange is notorious for not having an official seat, which theoretically makes it more difficult to prosecute or regulate. It has also been criticized for being shrouded in opacity, from its governance structure to its management of client assets.
According to He, Binance offers more transparency than critics often claim and strives to cooperate with regulators rather than evade them. "The regulatory trend is inevitable globally," she said. "It's not something you can solve by shouting 'fight' over and over."
Yi He and CZ: what's going on?
Her history with CZ goes back years until her time at OKCoin in 2014, where she later hired him as Chief Technology Officer (CTO). CZ then asked her to be a consultant at Binance in 2017, where she helped rewrite parts of the company's whitepaper.
She is also the mother of CZ's children – an open secret among crypto industry insiders. "What do you call it in the entertainment industry? PC? she said when asked about it. CP is Chinese Internet slang for "shipping".
He called Zhao less of a romantic partner and more of a "comrade in arms," ​​dismissing comparisons of their relationship to that of failing FTX and Alameda CEOs Sam Bankman-Fried and Caroline Ellison.
In fact, he claimed that the relationship between her and CZ went beyond dating to some extent. "A co-founder relationship is about camaraderie, a romantic relationship is about chemistry. The first is based on shared beliefs and goes beyond gender, the second is based on physical attraction and selfish desires," she said.
Featured image courtesy of Bloomberg
SPECIAL OFFER (Sponsored)
Binance Free $100 (Exclusive): Use this link to sign up and receive $100 free and 10% off Binance Futures fees for the first month
(terms).
PrimeXBT Special Offer: Use this link to sign up and enter code CRYPTOPOTATO50 to receive up to $7,000 on your deposits.