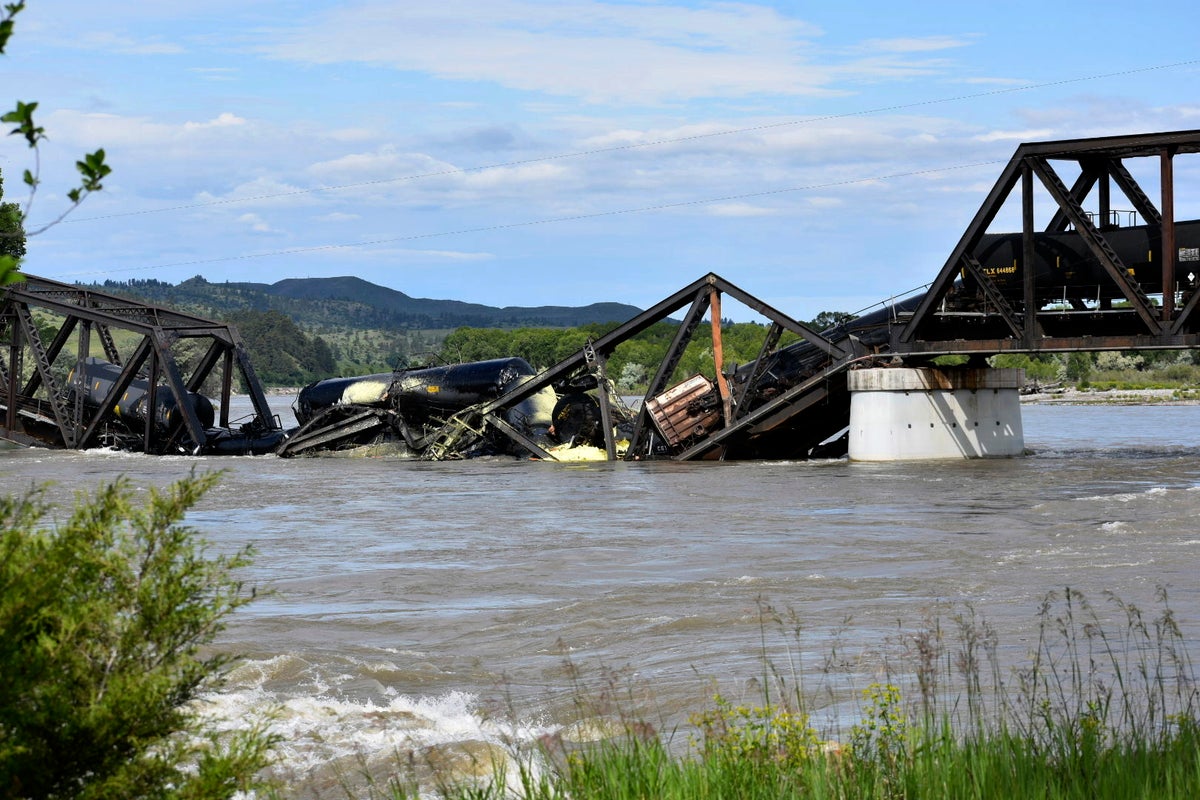 A train carrying petroleum products has derailed into Montana's majestic Yellowstone River after a bridge collapsed, officials said on Saturday.
Water treatment facilities in the towns of Laurel, Billings and Lockwood have closed overhead valves due to a potential hazardous spill from the incident, and residents are urged to conserve water.
"Several tank cars were damaged and leaking petroleum products near the Yellowstone River," the Yellowstone County Sheriff's Office said in a social media post.
"There is no immediate threat to Yellowstone County. Precautions are in place."
Stillwater County News reported that eight wagons entered the river and officials say none were carrying oil. Their contents are described as "asphalt and a second substance which authorities are working to confirm".
Montana Fish, Wildlife and Parks said parts of the Yellowstone and Stillwater rivers are closed.
"On June 24, 2023 at approximately 6:00 a.m., there was a train derailment on the railroad bridge that crosses the Yellowstone River in Stillwater County, Montana," the agency said in a statement.
"The bridge has collapsed and there are several rail cars in the Yellowstone River. We have not determined the cause of the derailment," Stillwater County Disaster and Emergency Services said.
The agency added that local and state emergency responders were coordinating with federal agencies.
Yellowstone County Disaster and Emergency Services (DES) says cities and irrigation canal companies are implementing protective measures due to the spill.