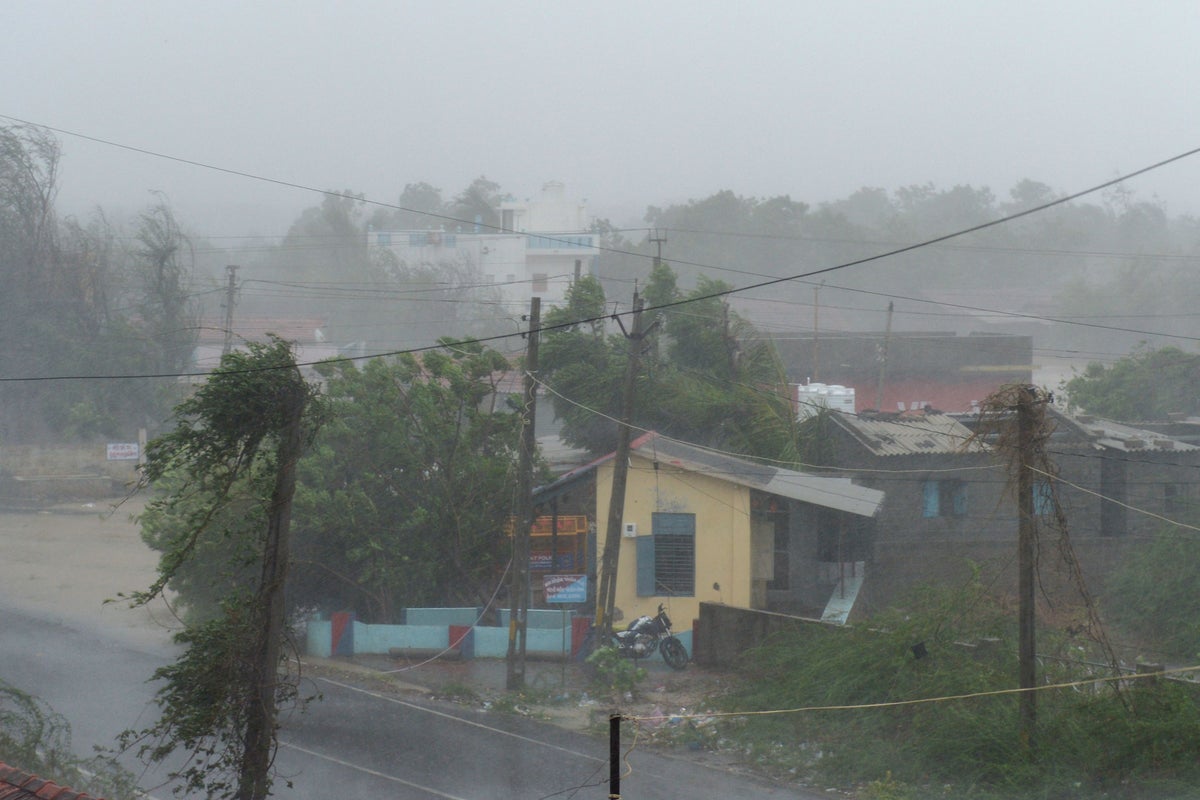 High tide and strong winds seen as 'Biparjoy' approaches Indian coast
A man and his son have died in the Indian state of Gujarat as they tried to save their livestock in the area affected by Cyclone Biparjoy, officials said today.
The longest cyclone to hit the Arabian Sea, Biparjoy cut power to nearly 1,000 villages and threw shipping containers overboard in western India before heading to Pakistan where Strong winds and rain are expected to batter a part hit by devastating floods last year.
The storm made landfall a night earlier, packing winds of 85 km/h (53 mph), with gusts of up to 105 km/h (86 mph) across coastal regions of Gujarat state, in western India. Pakistani authorities were on high alert after evacuating 82,000 people.
The eye of the cyclone, which crossed the Arabian Sea for more than 10 days, was located about 20 km southwest of the port of Jakhau, 120 km northwest of Devbhumi Dwarka and 50 km east west-southwest of Naliya, Press Trust of India reported.
Recent studies show that cyclones in the Arabian Sea are getting stronger and wetter as sea surface temperature has increased by 1.2°C to 1.4°C over the past decades.