As Crypto Market Volatility Continues, Total Stablecoin Market Cap decreases by 0.25% in the last 24 hours, with an average price change of 0.71%.
The downward move comes after the largest stablecoin by market capitalization, USDT, showed signs of depeg. USDT price fell 0.23% in the past 24 hours and plunged to a local low of $0.997 after the asset lost around $270 million of its market capitalization.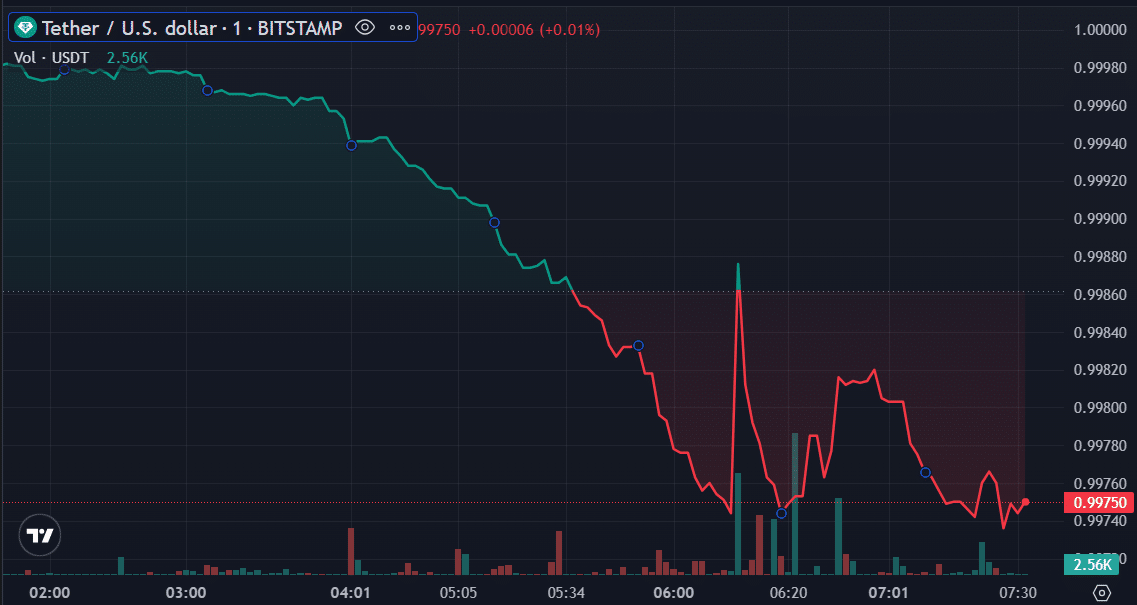 However, data from Binance shows that USDT has returned to the $1 mark, while data from Trading View suggests otherwise – showing a price of $0.9974 at the time of writing.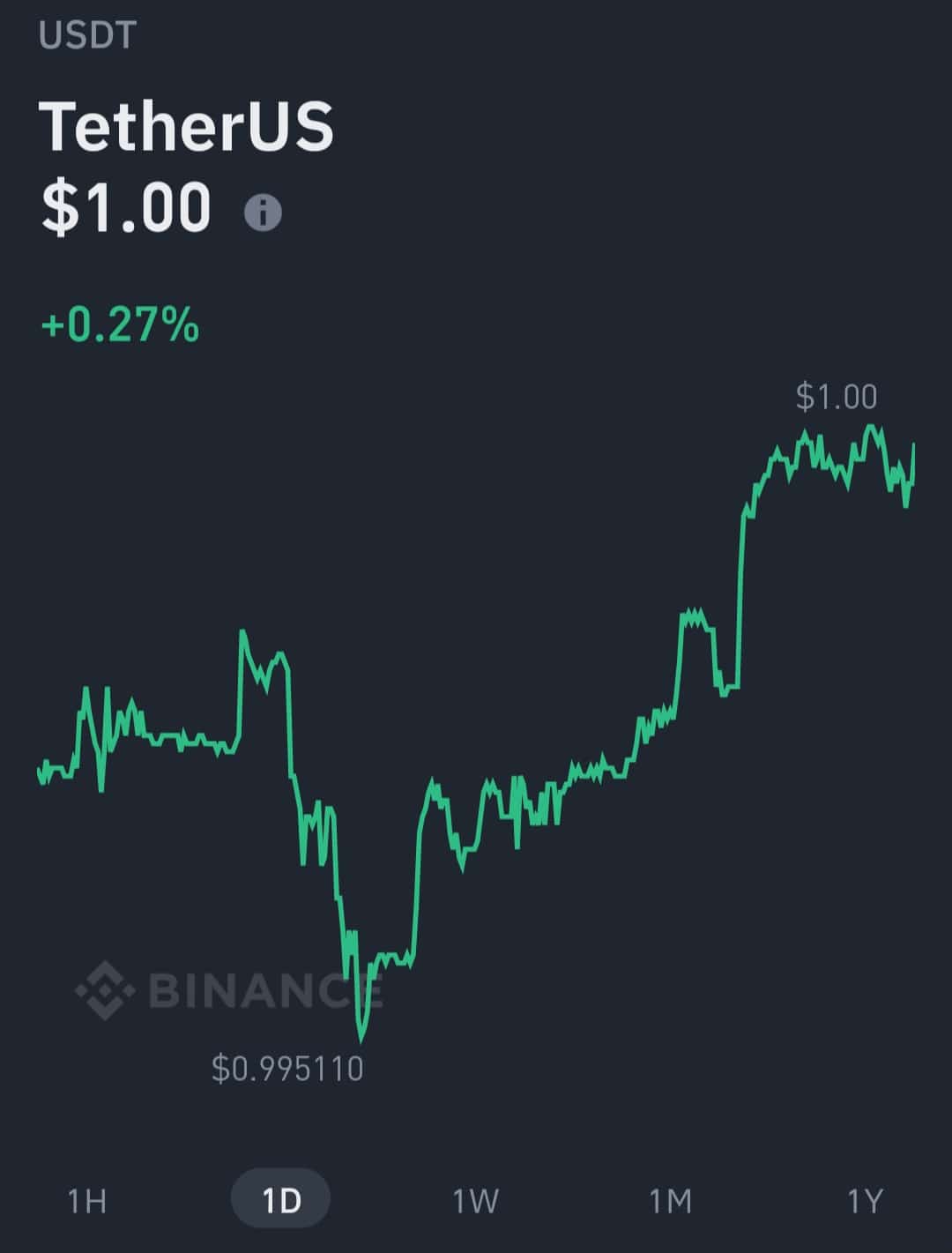 On the other hand, USDC's market capitalization has increased by more than $40 million since USDT lost its peg to the US dollar. USDC's 24-hour trading volume has also increased by 60% over the past day.
DAI and BUSD also saw notable declines of around $80 million and $90 million, respectively. Data provided by crypto.news shows that DAI's trading volume has exploded by 255% in the past 24 hours.
Additionally, USDT depeg comes as its annual effective annual rate (APR) of supply on the Aave protocol rose from 2.75% to nearly 15% in less than 24 hours. According to data provided by the lending platform, the annual percentage yields of variable and stable loans (APY) have increased significantly.