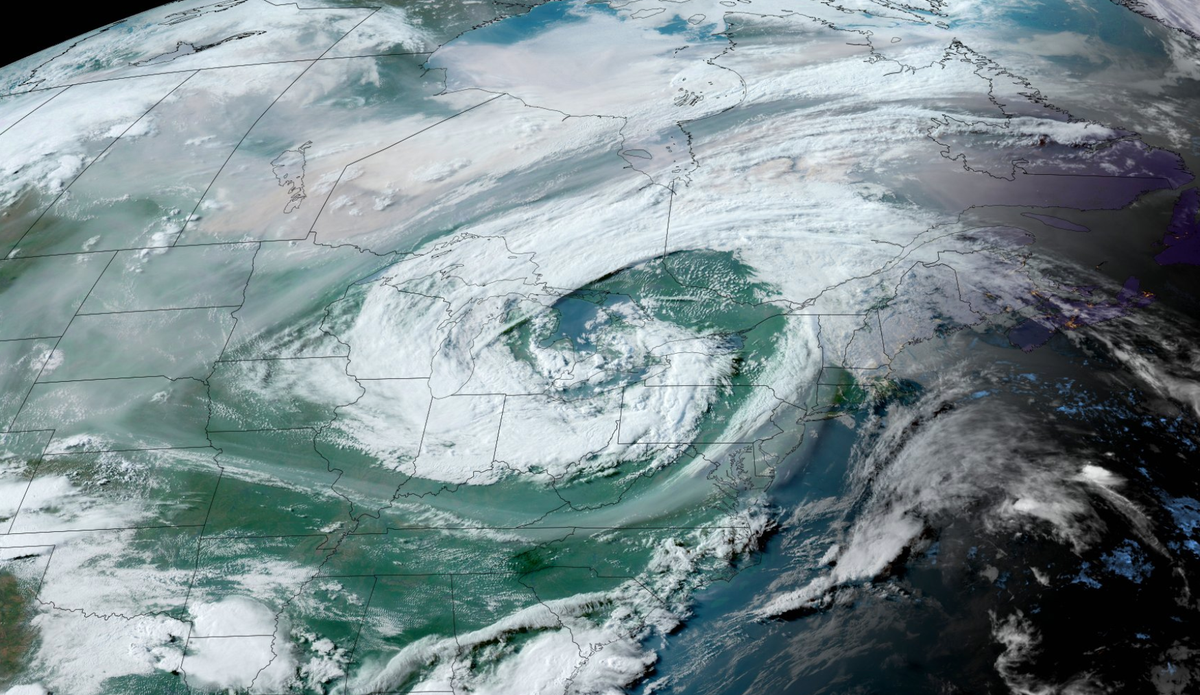 On Wednesday, thick smoke from wildfires in Canada poured into the Midwest and the plains of the United States, causing air quality to plummet.
Satellites from the Cooperative Institute for Atmospheric Research (CIRA) captured the plumes which began moving south on Tuesday after wrapping around a low pressure system.
The air quality index (AQI) around Minneapolis-St Paul has exceeded 150 – a code red, "unhealthy" level of pollution for the general population.
Parts of Illinois, Wisconsin, Michigan, North and South Dakota also experienced a spike in air pollution on Wednesday.
An air quality alert was issued until 6 a.m. Friday for parts of the state, the The Minnesota Pollution Control Agency reported.
The affected area includes Roseau, International Falls, Ely, Hibbing, Duluth, Two Harbors, Brainerd, Alexandria, Moorhead, Ortonville, St Cloud, the Twin Towns and Tribal Nations of Prairie Island, Mille Lacs, Fond du Lac and Grand Portage. .
At "unhealthy levels" of air pollution, vulnerable populations like children, the elderly, and people with heart or lung conditions are advised to reduce their exposure and avoid strenuous outdoor activities.
Canadian officials have warned that this year could be the country's worst wildfire season on record and that smoke will be a problem "all summer".
More than 450 fires are burning across Canada, with at least half of them out of control. Eight new fires broke out on Wednesday, according to the Canadian Interagency Wildfire Center.
Ontario, across the US-Canada border in the Midwest, is experiencing more than a dozen large fires.
Last week, smoke from wildfires darkened skies and made it hard to breathe in 20 US states and large parts of Canada.
New York City recorded an AQI of over 400 last Wednesday, a "dangerous" level of pollution on a scale of 0 to 500.
The thick smoke bathed the city in an eerie orange haze and led to public health warnings to stay indoors and wear masks outside to avoid smoke inhalation.
Wildfires are increasing in frequency, size and severity around the world due to hot and dry conditions caused by the climate crisis. Fire seasons have lengthened by around 20% worldwide over the past 40 years, reports from the World Health Organization, and are expected to intensify as global temperature rises.