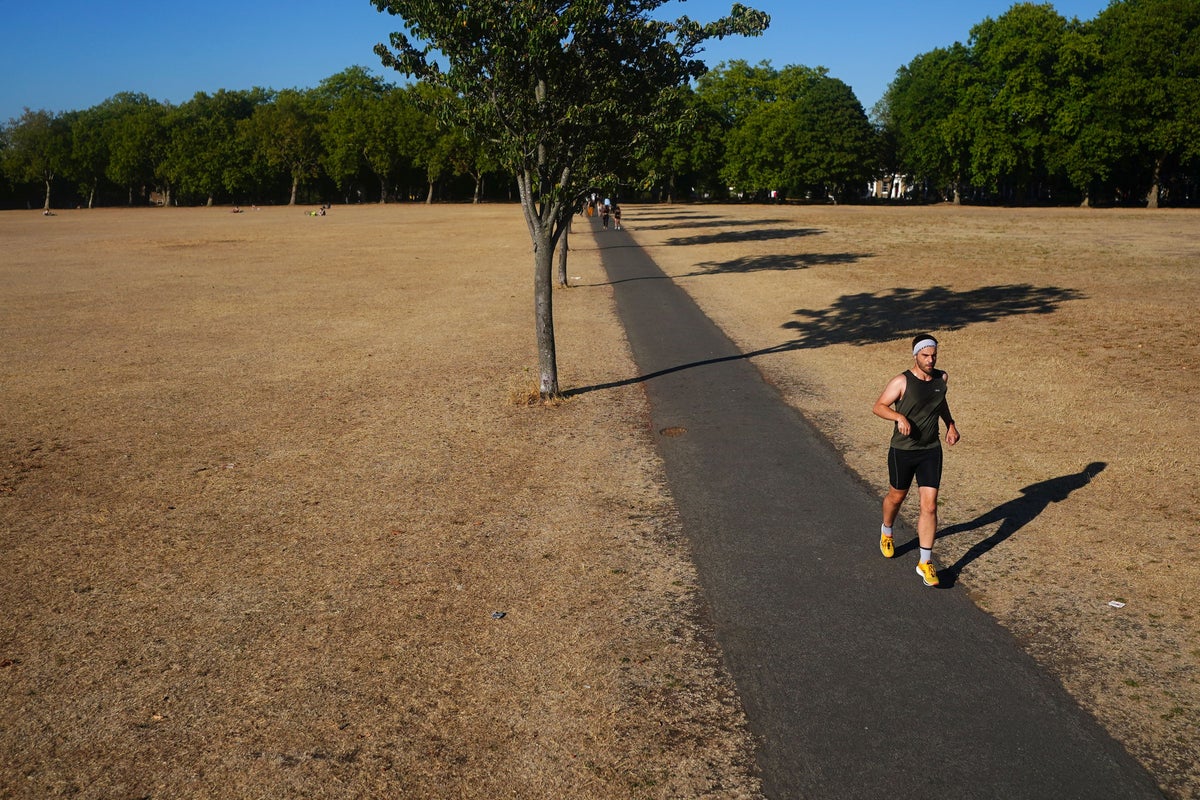 Forest conservation charities are asking the public to help water urban trees as they struggle to survive increasingly hot and dry summers.
Last year the UK had its hottest year on record, with the Met Office warning that longer and more intense heat waves will become more frequent due to climate change.
Newly planted street trees need up to 50 liters of water per week during the summer months in their first three years, conservationists said.
Most of the rain that falls in cities flows into sewers instead of being absorbed by nearby soil, which means that urban trees have a lower survival rate than those in the countryside.
It is believed that between 30 and 50% of newly planted street trees die within the first year, according to the most recent survey of tree mortality rates.
The Tree Association has launched an annual watering campaign in 2020 to encourage people to water trees and improve their chances of survival.
John Parker, chief executive of the charity, said: "Planting a tree is just the beginning of the story.
"The health and survival of new urban trees are threatened by increasingly dry weather.
"It is recommended that newly planted trees receive 50 liters of water per week during the summer months, for the first three years.
"You can help ensure healthy trees for the future during the summer months by watering trees near you."
Trees are best watered in the early morning or evening when the sun is weaker and although harvested rainwater is ideal, it is also good to use leftover water from a bath or dishes.
Steph Mullen, who set up a watering group in Sheffield as part of her work with Kids Plant Trees, said: "Helping trees thrive is one of the most rewarding things you can do – and kids love trees, so it's a great way to bond with nature.
"Not everyone has a garden or easy access to wilderness, but watering street trees is something everyone can do.
"Each tree is home to a range of wildlife, so whether it's one tree or many, it's great to do something practical that really makes a difference."
Conservationists fear cash-strapped councils are struggling to provide enough water to thirsty trees and are therefore asking people to help out and water local saplings where they live.
Catherine Nuttgens, Urban Tree Program Manager at the Woodland Trust, said: "Trees are vital to our well-being by cooling our cities and improving air quality. So we not only need to plant more, but also take care of the ones we already have.
"While in rural settings young trees and newly planted woodland can take care of themselves and adapt, the harsh conditions presented by life in the built environment mean that trees in our streets and our urban areas need a little more TLC.
"It's a fun job to do with the kids or make it a routine after tea time to water the trees." It can also rally community spirit if estates or streets come together.