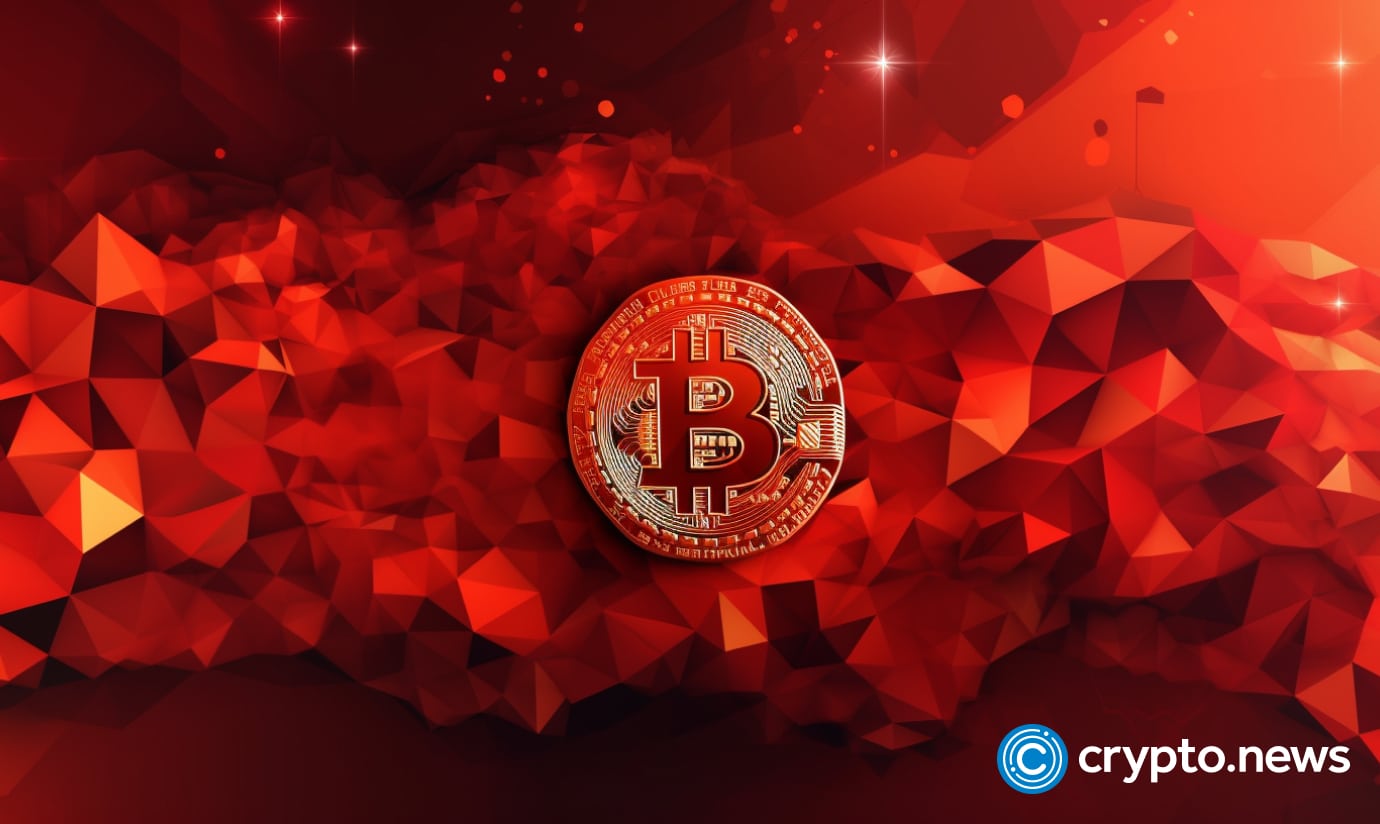 In a recent Crypto Banter video, renowned crypto investor Ian Balina expressed his misgivings about the future of cryptocurrency in the United States, with recent regulatory pressures seen as a top concern.
Balina, along with other key industry players, sees this development as part of the disruptive evolution of technology that challenges traditional power structures. They believe that while there may be casualties along the way, the technology will eventually become so revolutionary that governments will embrace it or risk falling behind more forward-thinking nations.
Regulatory attacks on crypto
Recent coordinated efforts by regulators against the crypto market have alarmed investors and enthusiasts alike. This is depicted in the video as part of the natural progression of disruptive technology that challenges conventional power structures.
Peter McCormack, in an episode of his podcast, also expressed concern over the potential US government crackdown on cryptocurrency, but remains optimistic that the data suggests crypto will emerge victorious from this perceived fight.
McCormack believes investors should continue to buy cryptocurrencies despite the fear and uncertainty. His advice is against panic selling as fear is prevalent in the market. He encourages buying when sentiment is weak, emphasizing that the market works in cycles and investors should remain calm and patient during downturns.
Key market indicators
Bitcoin (BTC), which recently closed below the 200-week moving average, is expected to bounce above this important indicator in the coming weeks. The 200-week moving average is generally considered the most significant indicator of bitcoin's long-term trend, and a close above $26,500 is needed for it to continue its positive trend.
Simultaneously, bitcoin's dominance broke a trend not seen since July 2018, signifying the rise of Ethereum as another nearly indestructible player alongside bitcoin in the next crypto cycle.
As the United States Securities and Exchange Commission (SEC) continues to review securities-classified tokens, other cryptocurrencies are showing resilience, emerging stronger as they survive these attacks.
The SEC vs. Crypto
Raoul Pal, in a podcast episode, spoke about the ongoing fight between the SEC and crypto. He likens the SEC to a fire and security official, whose mandate is to protect investors, and therefore sees everything as potential security to regulate.
Despite criticism from the crypto community of SEC Chairman Gary Gensler, the Pal insists that Gensler's role is to prevent financial fires, rather than to make the United States more competitive in technology. blockchain.
Perspectives on US Crypto Regulation
Mike Novogratz, founder of Galaxy Digital, posits that the US government's recent attacks on cryptocurrencies are their most significant attempts yet to disrupt the industry, but will ultimately fail.
This sentiment is echoed by venture capital firm Andreessen Horowitz, which decided to expand its operations in the UK due to the country's supportive stance towards blockchain and crypto regulation.
In the US, blockchain supporters form a sizable portion of the electorate, and Novogratz believes no political party can afford to alienate this demographic, especially with the US election looming in 2024. .
Anticipating a change
As the crypto market evolves and adapts to regulatory pressures, a change is expected that could make the United States less critical and more crypto-friendly. Such a change, brought about by the passionate crypto community, could happen within the next six to twelve months.
Despite the unease, the consensus among market watchers is that investing, not selling, is the most prudent strategy during this time.
Crypto Banter host Ran Neuner also expressed concerns and difficulties in offloading some of his crypto assets amid the current market downturn.
Neuner focused on upcoming events in the crypto world, such as the impending release of Hinman documents in the Ripple vs. SEC case, which could significantly impact the classification of other cryptocurrencies as than titles.
Important developments on the horizon
Notably, Ripple recently emerged victorious in its lawsuit against the SEC, with the court ruling that documents relating to William Hinman's decision that Ethereum was not a security should be made public.
Additionally, Binance US is currently facing a hearing to decide whether the SEC can freeze its holdings, with potential criminal charges against Binance CEO CZ and the company looming. The BNB token, Binance's native cryptocurrency, has taken a hit and faces potential liquidations.
Meanwhile, CoinW remains the only US partner for trading cryptocurrency without knowing your client (KYC) procedures, as BitGet is currently closed.
In these uncertain times, Neuner continues to emphasize the importance of rational and calculated decision-making over emotional trading. The future may be blurry, but experienced traders can still navigate these tumultuous times.