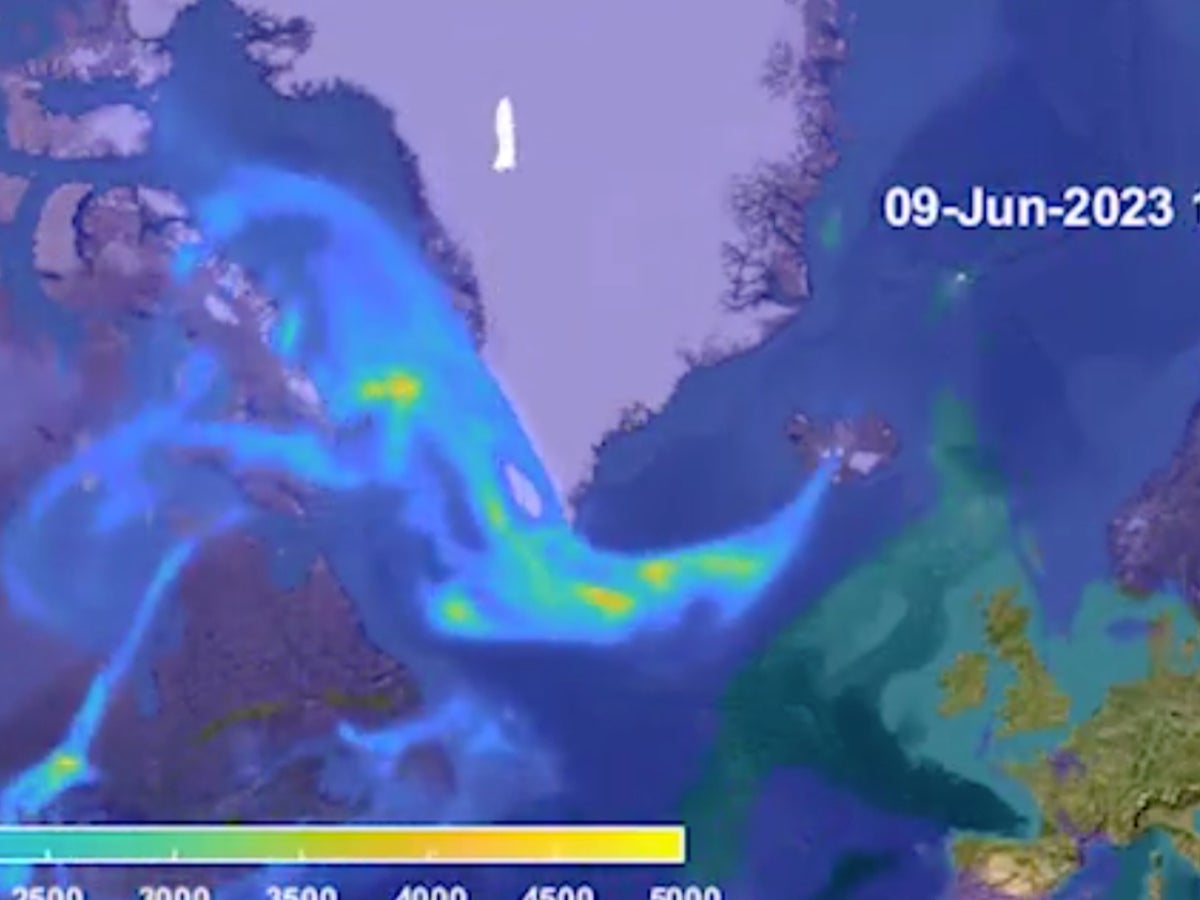 Smoky haze from Canada's wildfires engulfed New York on Wednesday
Smoke from hundreds of wildfires in Canada reached Europe on Friday after blanketing provinces and large parts of the United States in thick smoke this week.
And while the noxious smoke finally subsided in the northeast on Friday, fires were still a major threat.
More than 420 fires are raging across Canada, from British Columbia in the west to Nova Scotia in the east. At least half of those fires are out of control and tens of thousands of people have been evacuated from their homes.
While air quality improved Friday in major cities like New York, Washington DC and Philadelphia, pollution increased in central and southern states, including the cities of Chicago, Cincinnati, Pittsburgh and Cleveland.
Rising global temperatures, caused by emissions from burning fossil fuels, are driving larger and more erratic wildfires around the world. And it's a vicious cycle: the emissions pumped into the atmosphere by the fires add to global warming, further drying out the land and vegetation, making them more susceptible to catching fire.