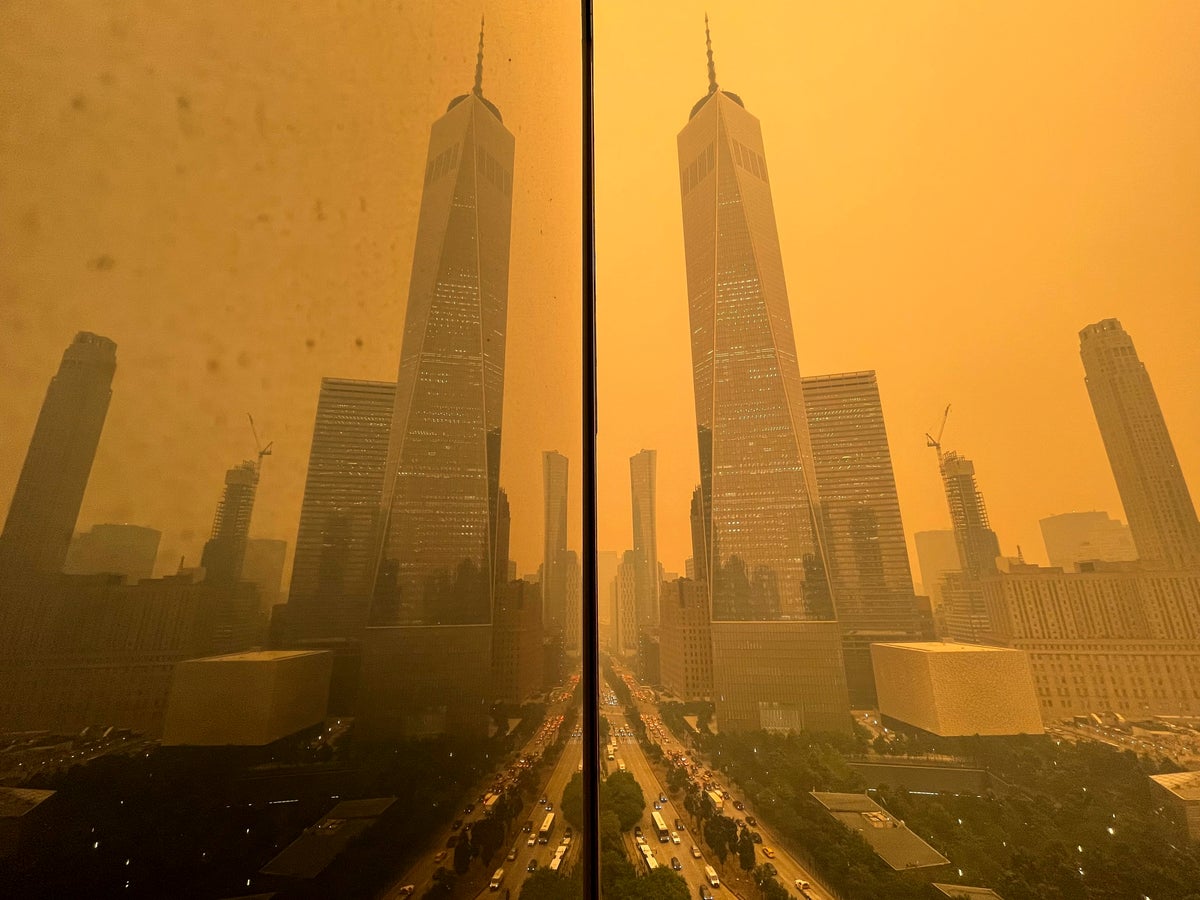 George Washington Bridge disappears in smoke from Canadian wildfires
New York City's air quality remains in the "very unhealthy" category as thicker smoke poured south from the devastating wildfires in Canada.
With no end in sight for Quebec wildfires, experts said pollution could linger Thursday and possibly over the weekend.
The Big Apple has been blanketed in a sci-fi-like orange glow in recent days as East Coast schools canceled outdoor activities, Broadway shows were canceled and air flights halted .
New York continues to have the worst air quality among major cities in the world according to the Air Quality Index (AQI). At one point, the levels rose above 350, said to be "dangerous".
At least 13 US states have local air quality alerts issuedaffecting approximately 115 million people.
The entire northeast coast is battling smoke moving south from more than 400 wildfires raging across Canada that have prompted mass evacuations in the province of Quebec.
Canadian officials have warned it could be the country's worst wildfire season on record, with more than 6.7 million acres already burned.