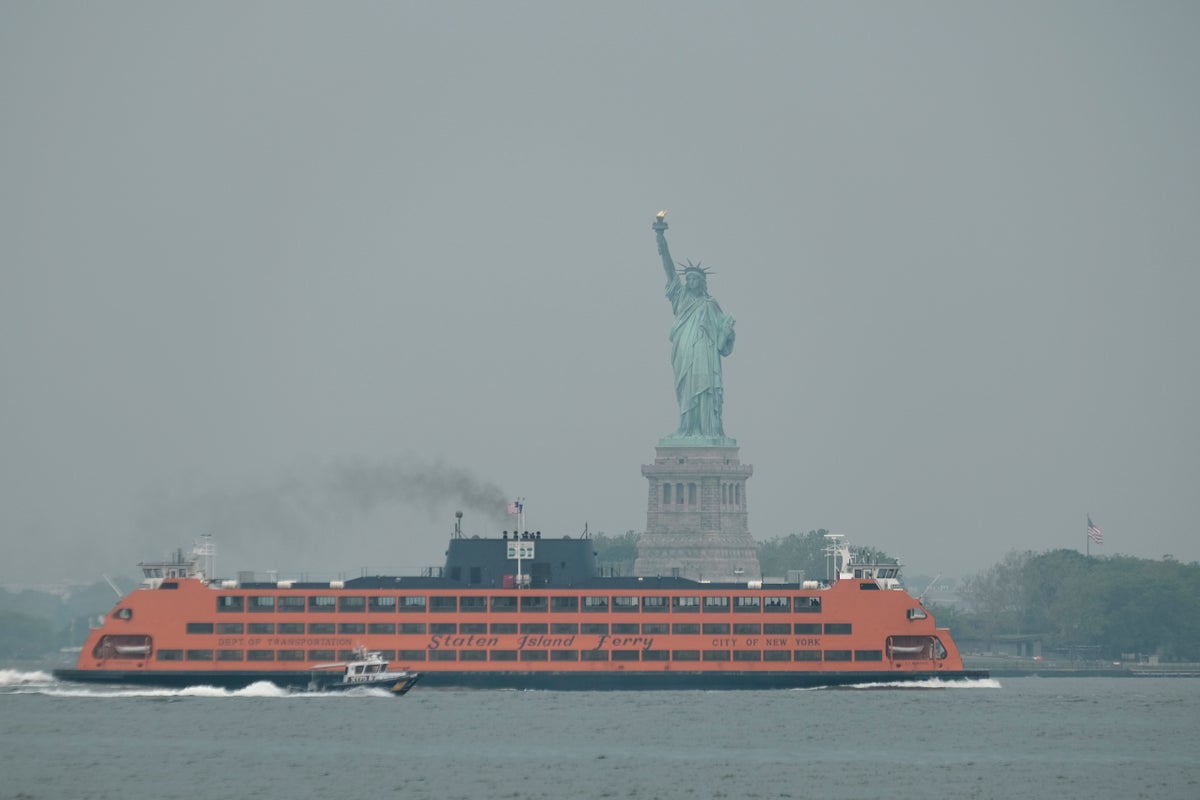 New York City and large parts of the tri-state area were placed on an air quality alert on Tuesday as wildfires continued to erupt across Canada.
More than 160 wildfires have broken out in the province of Quebec, with at least 114 spiraling out of control as officials warned it was the worst fire season in Canada.
There are more than 400 wildfires across the country as leaders appealed for international help to bolster local fire crews. 200 additional firefighters are arriving from France and the United States, and Quebec is also in talks with Costa Rica, Portugal and Chile as part of the search for additional resources.
The fires forced about 10,000 people from their homes in Quebec, most in northwestern Abitibi and eastern Côte-Nord.
No one died in the Quebec fires, but crews were forced to retreat to the hamlet of Clova about 200 miles northwest of Montreal.
"Unfortunately, we have lost control," said Quebec Premier François Legault. The Associated Press. "We're going to have to let Clova burn." Authorities said all 36 residents of the community had been evacuated.
Wet weather in Nova Scotia's Atlantic coast province allowed that province to free up water bombers to send to Quebec, where wildfires broke out last weekend.
Thick smoke from the Quebec wildfires began moving over eastern New York and western New England on Monday evening.
New York City was experiencing hazy skies and the sun turned a deep orange from the smoky conditions on Tuesday.
The air quality index was at 140 Tuesday morning, meaning it is unhealthy for sensitive groups. The alert was put in place until midnight by the New York State Department of Environmental Conservation.
Air quality advisories were in effect for the New York metropolitan area, as well as Long Island, the lower Hudson Valley, the upper Hudson Valley, the Adirondacks, the eastern Lake Ontario and central regions.
Officials recommended that individuals limit strenuous outdoor activities to reduce health risks and that extra precautions be taken with regard to young children and people with pre-existing respiratory conditions such as asthma or heart disease.
Climatologists agree that while fire is a natural part of some ecosystems, the climate crisis is making wildfires bigger, more intense and more frequent overall.
With reporting from The Associated Press