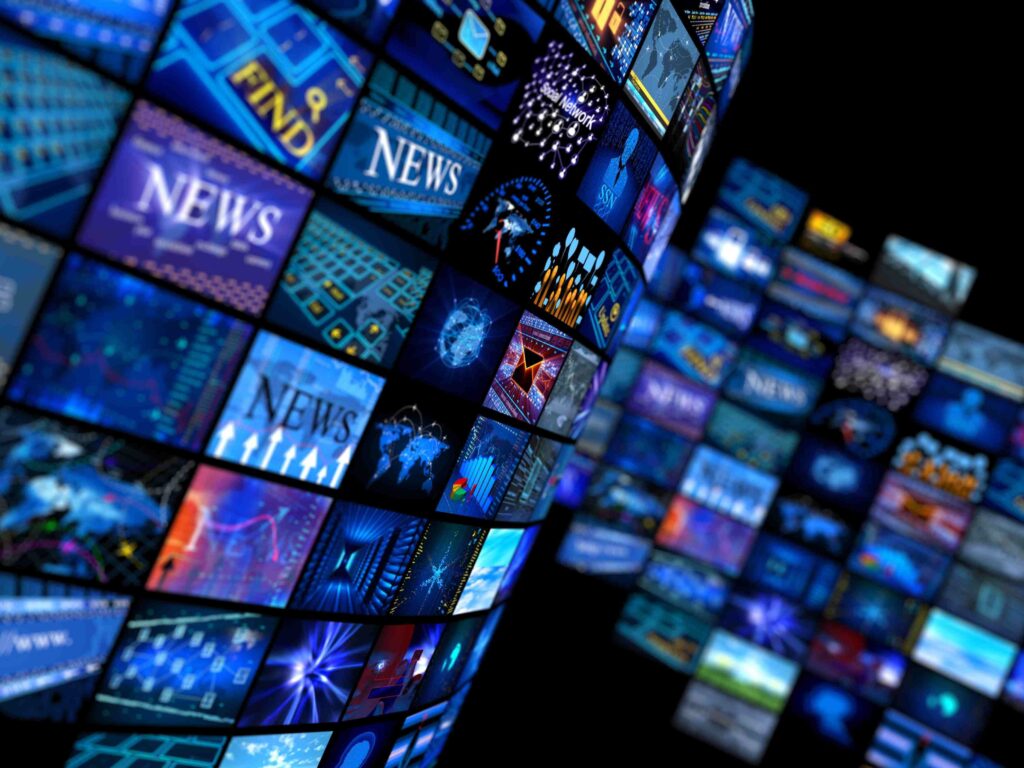 MoveOn activists across the country are demanding that companies such as Subway, AT&T, General Motors and Comcast stop funding Fox News, in a bid to hold the network accountable for dividing Americans and spreading misinformation, prejudices, lies and hatred. Cable companies and advertisers provide two major sources of revenue for Fox News, enabling the lies they spread. The most effective way for MoveOn members to hold Fox News accountable is to demand that these companies"Cut the ropeand stop funding the channel through any new advertising or possible increase in cable fees.
Why Fox News is problematic:
According a recent Navigator report, two-thirds of Americans, including 69% independents and 46% Republicans, think Fox News is dividing the country and putting a political agenda and profits before telling the story well. Two in three Americans say they have heard of the firing of Fox News talk show host Tucker Carlson, and a plurality believe it was the right decision.
The report also revealed that Americans are troubled by the network's inaccuracy, propaganda and division. American concerns are clearly weighing on the network, as Fox News viewership has plummeted over the past month: Browser reports regular viewership has declined by 4 percentage points (from 38% to 34%) since mid-April of this year.
Fox News is pushing a right-wing political agenda, undermining our democracy with its inherent deception and spreading misinformation. "Fox News' lies are fueled by the financial backing of corporate advertisers like General Motors, AT&T and Subway – every dollar these companies and others give to Fox News funds its extreme rhetoric, bigotry, misinformation and his conspiracy theories," MoveOn shares. Executive Director Rahna Epting. "Potential advertisers should be warned: we will not back down from these companies until they stop funding Fox's lies."
How MoveOn members are taking action against Fox News:
Just last month, Fox News paid Dominion Voting Systems close to $800 million in a blockbuster settlement of the network's 2020 election lies. Unfortunately, this sum is nothing more than the "cost of doing business" for the media giant. It is not responsibility. Not only does Fox News still need to air to acknowledge the lies and conspiracy theories that have undermined our democracy, but the companies that financially support Fox News must stop funding the network — or else let them continue to fuel division and spread misinformation.
Over the past few weeks, our #StopFundingFox initiative has intensified in the wake of the Dominion lawsuit, Fox News' recent initial annual pitch to New York advertisers, and Fox's dismissal of Tucker Carlson. Our members take action in several ways to get advertisers' attention and convince them to stop funding Fox:
Demonstration in front of Fox News in New York:

MoveOn coordinated a rally with Media Matters for America and Truth Tuesdays at Fox early on to make sure advertisers heard our demands to stop funding Fox as they headed toward their meeting with the network. Protesters gathered with signs declaring "Advertisers: Drop Fox," "Fox News is fake news," and more, all in an effort to discourage advertisers from funding Fox News.
Host Stop Funding Fox rallies in other cities:

MoveOn held Stop Funding Fox rallies at Subway headquarters in Miami and General Motors in Detroit with moving billboards. Members delivered our petition with 60,000 signatures echoing this demand for companies to stop advertising with Fox News.
Launched digital ad targeting AT&T, Subway and General Motors:

On the same day as the Fox Rallies and Upfront, we launched a digital ad highlighting that the lies broadcast by Fox News are funded by corporations. Any amount of advertising on Fox News subsidizes and supports the network's far-right propaganda programming.
Calling Subway, AT&T and GM via social media:

MoveOn members have also

taken from facebook

to get advertisers' attention and hold them accountable for continuing to fund Fox.





In a Facebook response to AT&T, MoveOn member Sundra Allen said, "Please stop supporting Fox News until their news is facts and opinions only if reported as such. THANKS."





MoveOn member Ronnie Carlson wrote the following on Subway's Facebook page: "I've always been with Subway. Until you stop funding Fox (N)ews, my entire family and I will NOT be coming back!





In a Facebook response to General Motors, MoveOn member Christine Bourg said, "I own a GM car. I think GM is a pro-American company. But supporting Fox News with its lies and hate-filled bigotry against people of color, members of the LGBTQ community, and progressives in general is very un-American…"
How you can take action against Fox News:
The Fox News controversy will not end without direct and continued action against the companies that fund Fox's biased political agenda. We launched our Stop funding Fox's website in April 2023 to take action against said advertisers for funding dangerous Fox News rhetoric and spreading conspiracy theories.
You can act by sign the petition to make Fox News optional, calling your cable company and telling them you don't want your cable bill to go up because of Fox, and emailing Fox backers asking them to stop allowing the lies, propaganda and bigotry of Fox News by removing all future advertising on Fox News. Visit Stop funding Fox to learn more and get involved.