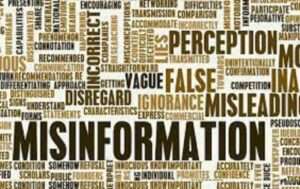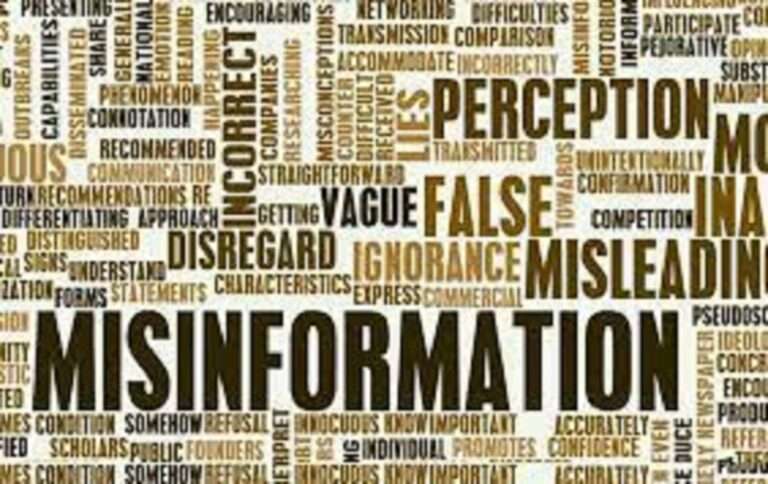 Political ignorance and the closely related phenomenon of disinformation are serious problems. But most commentators are much quicker to identify them on the opposite side of the political spectrum than on their own. For this reason, prominent liberal political commentator Matt Yglesias deserves credit for acknowledging that leftist public opinion is far from immune to these dangers. In a recent messageit highlights two types of misinformation widely believed by left-wing liberals: climate catastrophism and the massive overstatement of the number of unarmed African Americans killed by police:
In a democracy, those who govern are accountable to a mass public that overwhelmingly comprises people who don't think much about politics and politics and really don't know much about them. That real-world citizens are not idealized deliberators is a really important aspect of how society works, and it's important that anyone who cares about these things tries to understand that….

But all that kind of genuine inquiry into the dynamics of public opinion has been derailed, I think, by the kind of goofy idea that Donald Trump has been swept into power by a tidal wave of "misinformation." …".

What makes this kind of superficial analysis so appealing is that it's not entirely wrong. Most people are really very uninformed about politics and politics. Many campaign messages are quite misleading. Much of the media coverage is sloppy and propagandistic. It's also true that because of educational polarization, in recent cycles Democrats have mostly done worse with relatively uninformed demographics (poor whites, working-class Hispanics) and better with whites. relatively well-informed high SES. Which is to say, if you're looking to find misinformation among people who vote Republican, it's not hard to do. But it's a totally unprincipled investigation unless you take a systematic look at the misinformation, in which case you'll find it's barely confined Republicans…

I think the starkest example of that is climate change, where you not only have right-wingers spreading insane conspiracy theories (Trump used to say it was a Chinese hoax), but you have also a lot of very influential misconceptions on the left.

Perhaps the most widespread version of this is the idea that the world is facing a difficult tipping point to climate apocalypse around 2030. This is regularly debunked (here is Scientific American) but keeps popping up….

I also think a lot of people don't realize that deaths from natural disasters have become much rarer over time because for most people the benefits of living in a richer world with better technology far outweigh the dangers of living in a warmer world…..

Meanwhile, in addition to exaggerating the most likely consequences of the status quo, it is common to hear grossly exaggerated accounts of the ease of reaching net zero with current technology. It is often associated with undervaluing energy in general…These are mistakes that have had significant political and political impacts, but are totally ignored in a disinformation discourse that locates disinformation exclusively on the right….

A suggestive survey indicated that about 40-50% of liberal or very liberal people believe At least 1,000 unarmed black men are shot dead by police in a typical year. I have many qualms with the methods used in this survey, which I believe encouraged overestimation at all levels. But if nothing else, it demonstrates that a large part of the population operates with very little factual information on a subject that they claim to consider very important. This is not unique to liberals or about police misconduct – rather it is quite typical of the general lack of engagement of average citizens with politics or facts.
For context, the total number of people killed by police in recent years is about 1000 per year, and a plurality of them (389 out of 1097 in 2022, compared to 225 black; there were 341 deaths whose race is unknown) are white. And a large percentage of those deaths were actually armed criminals, not innocent people who were shot by police for bigotry or just kicking. Police brutality and racial profiling are serious problems. I recently asked my libertarian colleagues to pay more attention to the latter. But their magnitude and gravity (at least the first) are far less than much left-wing public opinion believes.
To Yglesias' discussion of left-wing climate change misinformation, I would add that, compared to conservatives and moderates, left-leaning Democratic voters are also most likely to oppose nuclearfrom afar the most efficient "clean" source of energy. It shouldn't be hard to see how the combination of doom and gloom and opposition to nuclear power is likely to build support for a series of terrible policies.
The two problems identified by Yglesias are just the tip of a large iceberg of left-liberal political ignorance and sensitivity to misinformation. Other examples include that of Barack Obama very successful use of lies ("if you like your health insurance, you can keep it") to sell the Affordable Care Act to the public, a disproportionate left-wing sensitivity to 9/11 "truthfulness" (a counterpart to the right-wing sensitivity to " birtherism"), and many other things. An important recent study on the economic ignorance underlying NIMBYism suggests that at least of these misconceptions (that developers, rather than zoning regulations, are responsible for high housing prices) are particularly prevalent on the left. As a longtime proponent of housing deregulation and author of The rent is too highYglesias can certainly appreciate the significance of this particular kind of leftist ignorance.
Overall, social science research suggests that sensitivity to misinformation crosses the political spectrum and is not necessarily much greater on one side than the other. The fundamental problem is that most voters have little incentive to seek information on political issues or to objectively evaluate what they learn. The are instead rationally ignorantand often act as biased "political fans" rather than truth seekers. Yglesias is right to point out that "(most) people are really very uninformed about politics and politics" and that this is a deeply rooted aspect of democratic politics. And the problem is exacerbated by the enormous size, scope and complexity of modern governmentmaking it difficult for even relatively conscientious voters to have more than a very cursory understanding of most political issues.
The fact that voters on the left often behave in this way should not blind us to the dangers of ignorance and misinformation from the political right, of which Donald Trump's lies about the 2020 election are just one. particularly glaring example. He effectively exploited political ignorance and misinformation in 2016, as well. I think Trump's lies and deceptions are, on the whole, worse than Obama's before him, and have caused more harm. But even if you believe otherwise, you still shouldn't overlook your side of the political spectrum, or assume that ignorance and misinformation only exist on the other side.
In many cases, it is possible to say that ignorance and misinformation do not cause much harm or even have beneficial effects. For example, excessive fear of climate change may have the beneficial effect of pushing progressives to work harder to find a solution. Or maybe it's a useful counterbalance to climate change denial on the right. "Miracle of Aggregation" theorists argue that mistakes on one side of the political spectrum can compensate for those on the other, leading the public as a whole to make good decisions.
In Democracy and political ignorance, I describe a number of scenarios where political ignorance can actually be beneficial. But I also explain why such cases are likely to be rare and why "aggregation miracles" are unlikely to occur under plausible real-world circumstances (although it is easy to construct theoretical models where they do). occur frequently). If you find yourself drawn to a story in which your own side's ignorance and prejudice have beneficial effects, while those of the other are uniformly harmful, chances are you will be misled by your own prejudices. At the very least, it's worth being skeptical of such stories.
In My opinion, the best approach to combating widespread voter ignorance and bias is to empower people to make more decisions by "voting with their feet" and less at the ballot box. Voters on foot have much better incentives to seek out relevant information and use it wisely than do voters at the ballot box. Yglesias probably has a very different perspective on what should be done. I certainly cannot resolve this long-standing debate here. But the beginning of wisdom is recognizing that the problem is widespread and not just confined to terrible people on the other side of the political spectrum.