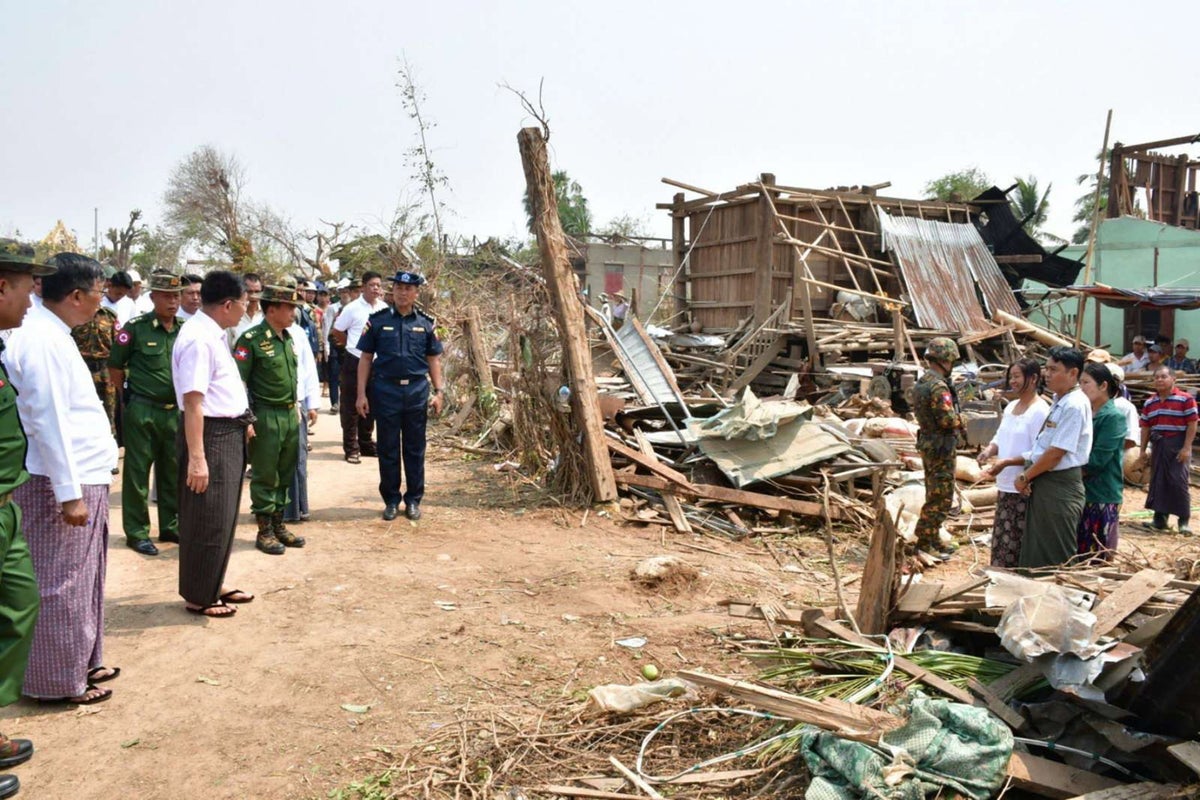 A tornado that struck two villages in central Myanmar left eight people dead and more than 100 injured, officials said.
The tornado hit the villages of Aung Myin Kone and Tadau on Friday evening near the capital Naypyitaw, causing extensive damage to the area.
Local charities took 128 people to hospitals and 232 homes in the two villages were destroyed, Thet Paing Soe, a leading member of the Doh Lewe charity, told The Associated Press.
Two Buddhist monasteries and a small clinic were among the destroyed structures.
"The tornado blew for about 40 minutes. Almost all the houses in the villages are quite badly damaged. The restoration will take months," Mr Soe told the news agency.
Chief General Min Aung Hlaing, head of Myanmar's military-installed government, visited the disaster area on Saturday and provided aid to residents, state broadcaster MRTV reported.
Photos and videos on social media showed strong gusts of wind moving at an incredibly high speed, tearing the village apart with immense force.
In one clip, powerful gusts are seen blowing through trees and the roofs of houses being ripped off and sent flying in the direction of the tornado's path.
Photos of the devastation show homes left in ruins with fallen trees.
According to Kyaw Moe Oo, director general of the Department of Meteorology and Hydrology, major tornadoes are rare in Myanmar, and small tornadoes that occur during the pre-monsoon period rarely cause death or serious damage.
"During this period, there are frequent tornadoes in the lower parts of Myanmar, but there are few casualties. This kind of death in central Myanmar is rare," he told AP.
Myanmar experiences extreme weather almost every year during the monsoon season. In 2008, Cyclone Nargis killed more than 138,000 people.