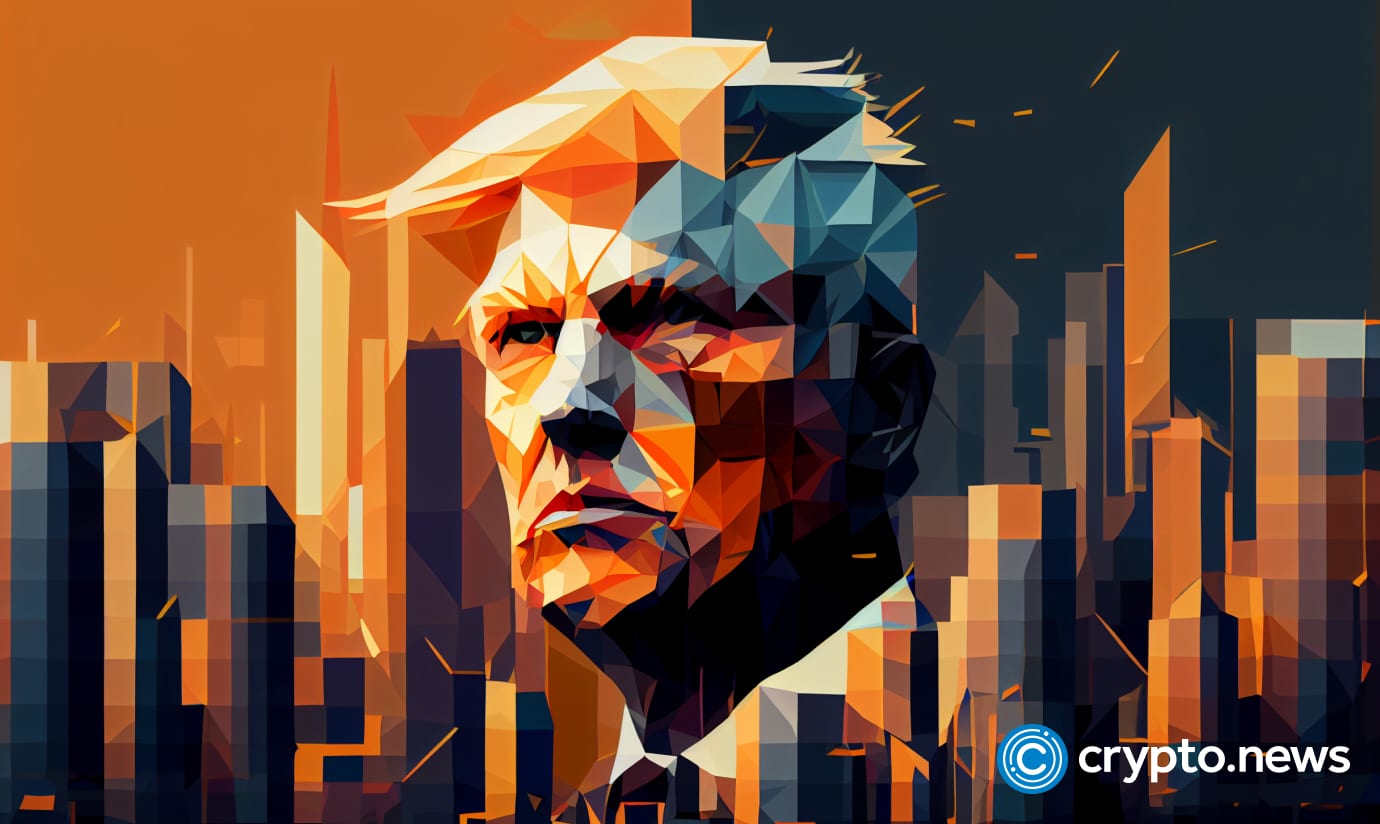 Former US President Donald Trump has announced the release of a second set from his NFT collection, Trump Digital Trading Cards.
The 47,000 non-fungible tokens in the collection, minted on the Polygon blockchain, will continue to sell at their original price of $99.
Series 2 has different artwork, rarity features, and valuable features. Buyers of 47 tokens can also book dinner with Trump at his Florida resort, Mar-a-Lago. In comparison, shoppers who purchase 100 tokens using cryptocurrency can get a unique Trump-themed dinner and artwork.
Trump is depicted in a cartoonish fashion on the digital playing cards, including one in which he is seen with a sword and signing hearts with his hands like the king of hearts from a deck of playing cards.
The NFTs also feature a rock-and-roll Trump with a full leather outfit, sunglasses, and a grille covered in American flag pins.
Some digital cards are unique, while others are produced in series of up to 10 copies each and are part of limited series.
Following the announcement, the floor price for the first collection on the OpenSea secondary market more than halved, from around 0.4 ETH ($840) to 0.2 ETH ($420).
In December 2022, Trump unveiled his first NFT collection, which quickly sold out. A new report of the US Office of Government Ethics claims that Trump earned between $500,000 and $1 million from the collection.
Former President Trump optimistic despite legal setbacks
The former president appears to be counting on his fans to support him despite the controversy surrounding his NFT collection as he tries to retain his base ahead of the 2024 election. The move could also indicate that despite legal hurdles, Trump is pursuing his Web3 goals. .
It's unclear how much revenue the second collection will bring in, but Trump is likely counting on his dedicated supporters to support his cause through this new venture.
The former president also appears unfazed and determined to pursue his political goals despite his legal difficulties.