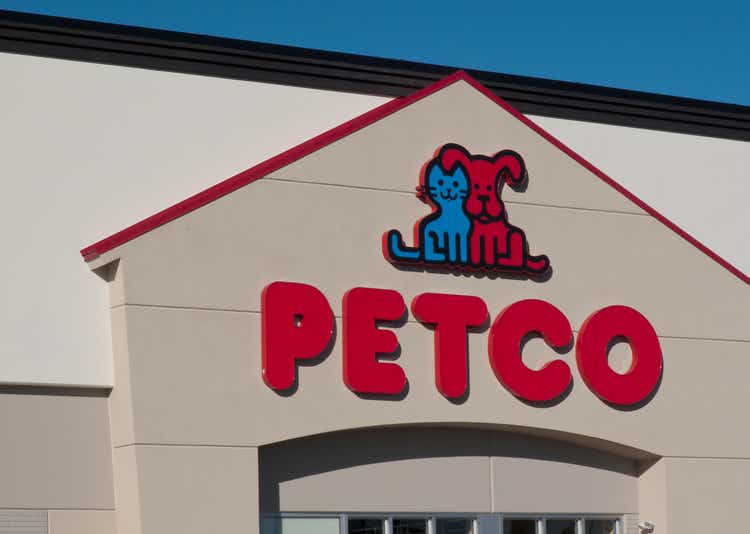 Health and wellness company Petco (NASDAQ: WOOF) followed a decline in early trading on Wednesday after the company released a mixed fourth-quarter earnings report and issued a disappointing guidance.
Pet retailer generated 4.2% sales growth to $1.58 billion in the quarter, driven by the consumables business (+12.1% year-on-year) and services/other businesses (+17.0%), which was partially offset by lower l business supplies/pets (-7.8%) . Comparable sales increased 5.3% for the quarter.
CEO Ron Coughlin said the companion animal category remains resilient and growing and the company plans to continue executing day in and day out while making progress toward its differentiated long-term growth strategy.
Adjusted EBITDA was $170.3m in Q4 versus $172.2m a year ago. Adjusted net earnings declined to $62.0 million or $0.23 per share from the consensus mark of $0.22 per share. Free cash flow decreased to $51.1 million from $68.0 million a year ago.
Looking ahead, Petco (WOOF) forecasts full-year revenue of $6.15 billion to $6.28 billion vs. consensus of $6.38 billion and adjusted EPS down 0.21 $ to $0.13. Capital expenditures of $225 million to $250 million are also planned.
Shares of Petco Health & Wellness (WOOF) fell 7.37% in premarket action at $9.42.