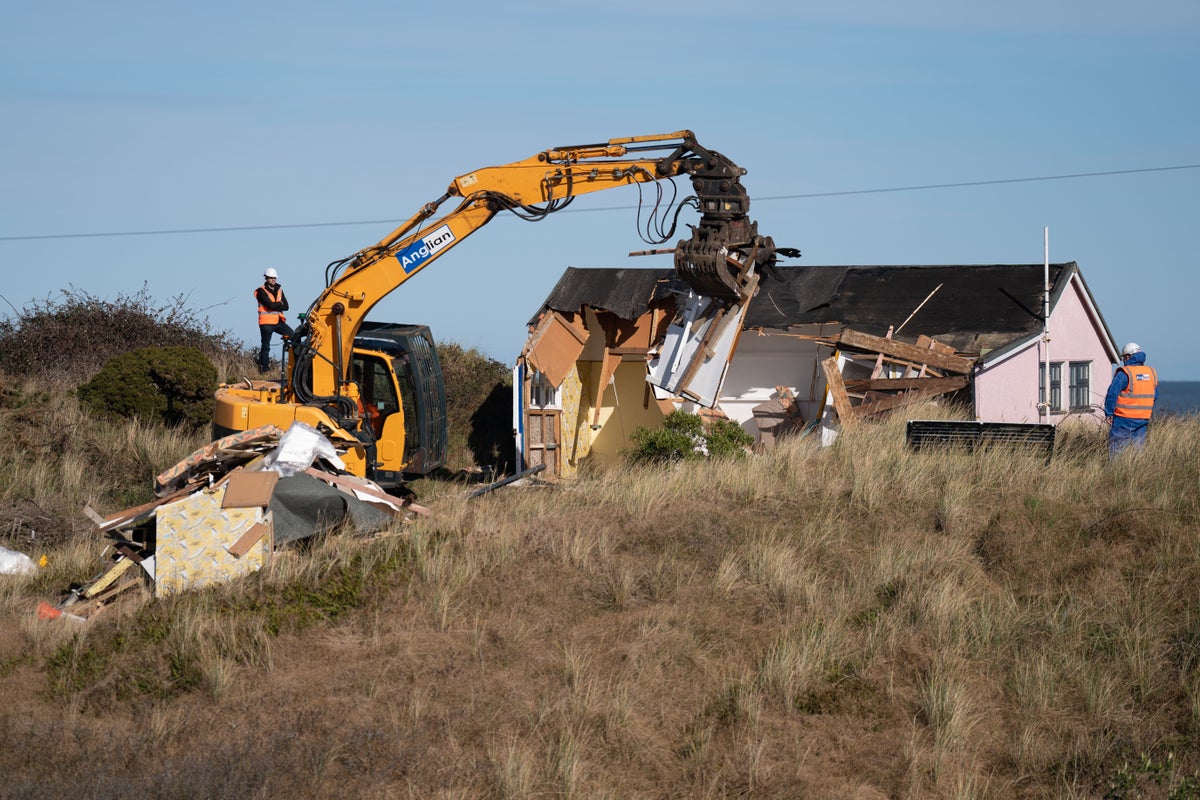 Rock defenses are to be built at Hemsby in Norfolk in a bid to slow coastal erosion after three clifftop homes were demolished over the weekend.
Trucks have started delivering granite to the station, with nearly 2,000 tonnes brought in for what is described as a "short-term interim option".
It is hoped the boulders will help protect the sand dunes from the waves that have bitten them, with high spring tides taking their toll this month.
Three houses that were at risk of tipping into the sea were demolished over the weekend.
Great Yarmouth Borough Council said two other homes were in a 'precarious position' and 'demolition work is expected to start today (Wednesday) following detailed enquiries'.
Another house needed to be moved away from the shore if work could be completed before further erosion, the authority said.
Councilor Carl Smith, leader of Great Yarmouth Borough Council, said on Wednesday contractors were starting to bring in truckloads of rock from a stockpile in Hopton, about 14 miles south of Hemsby.
"We are optimistic that the rock will then begin to be positioned on the beach by the weekend to help protect homes and the access road," Mr Smith said.
"We must urge the public to stay away from the area while contractors and other experts carry out this vital work.
"Road closures are in place in the area and the beach remains closed."
The work was being managed by the council's coastal management team, Coastal Partnership East (CPE), and it was hoped it would be completed within the next two weeks.
The group said in a statement that the fenders were a "short-term interim option for Hemsby of granite rock in front of eroding dunes".
A CPE spokesperson said the rock could be reused later to "build a larger rock berm."
A spokesman for the Environment Agency said: 'We understand how distressing the situation is for residents whose homes have been affected, and we support the council in minimizing the impacts on the community.