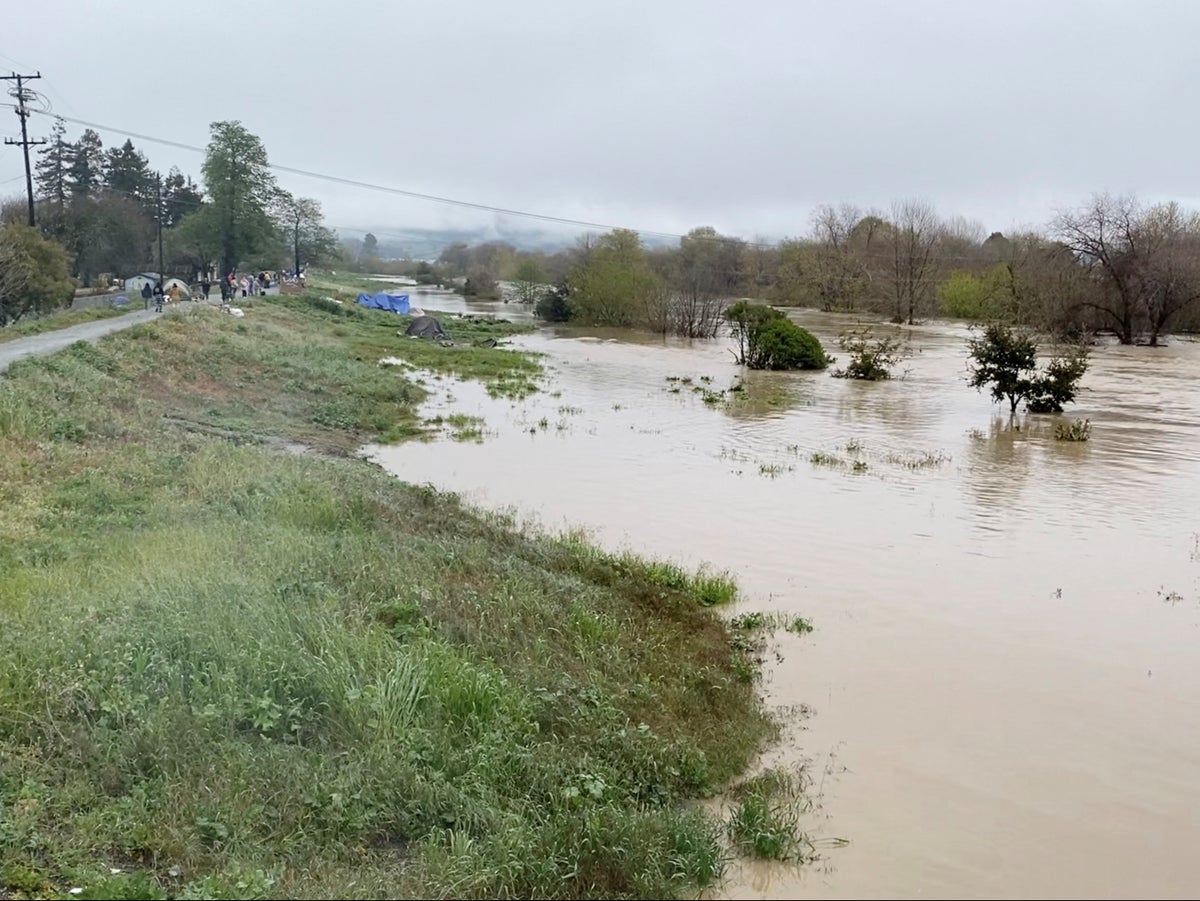 A northern California community has been evacuated after a levee holding back the Pajaro River was breached following severe storms during the state's 10th winter atmospheric river event.
According The Associated Press.
The region is known for its agricultural products, including strawberries, apples, cauliflower, broccoli and artichokes.
Officials said the breach was about 100 feet wide. The day before the levee failed, officials went door to door and urged residents to leave before the atmospheric river brought heavy rain to the area.
Some residents remained and had to be rescued by the floodwaters.
The California National Guard and local first responders had to remove more than 50 people from the floods overnight.
"We were hoping to avoid and prevent this situation, but the worst case scenario happened with the Pajaro River overflowing and the levee breaking around midnight," Monterey County Board of Supervisors chairman Luis Alejo wrote on Twitter.
He said the damage from the "massive" flooding would take months to repair.
Officials had hoped to shore up the levee before the major storms that accompanied the atmospheric river, but the waters broke before they could sufficiently strengthen the structure. Repairs began Saturday morning after the floods began.
Gov. Gavin Newsom said Saturday his office is monitoring the situation.
"Our hearts go out to everyone affected and the state has stepped up to support the community," his office said in a statement.
This is not the first time that the dyke has been invaded by flood waters; the levees failed in 1995, spilling water over 2,500 acres of farmland in the surrounding community and killing two people. Estimated damage was around $100 million.
State Senator John Laird, who represents the area, introduced and passed legislation to fund a new levee project for the river. This project is funded, but will not start until next year.
"It's tragic, we were so close to doing it before any storm hits," he told the AP.
Another atmospheric river is predicted for next week.
The weather in California has taken the state from a likely fourth year of drought to having more water than it can handle. Authorities in flooded counties have released water from dams to prevent flooding as warm air from atmospheric rivers melts ice and snow in the mountains.
Lake Oroville, which is one of the state's largest reservoirs and home to the tallest dam in the United States, is so full that authorities have opened its spillways for the first time since April 2019.