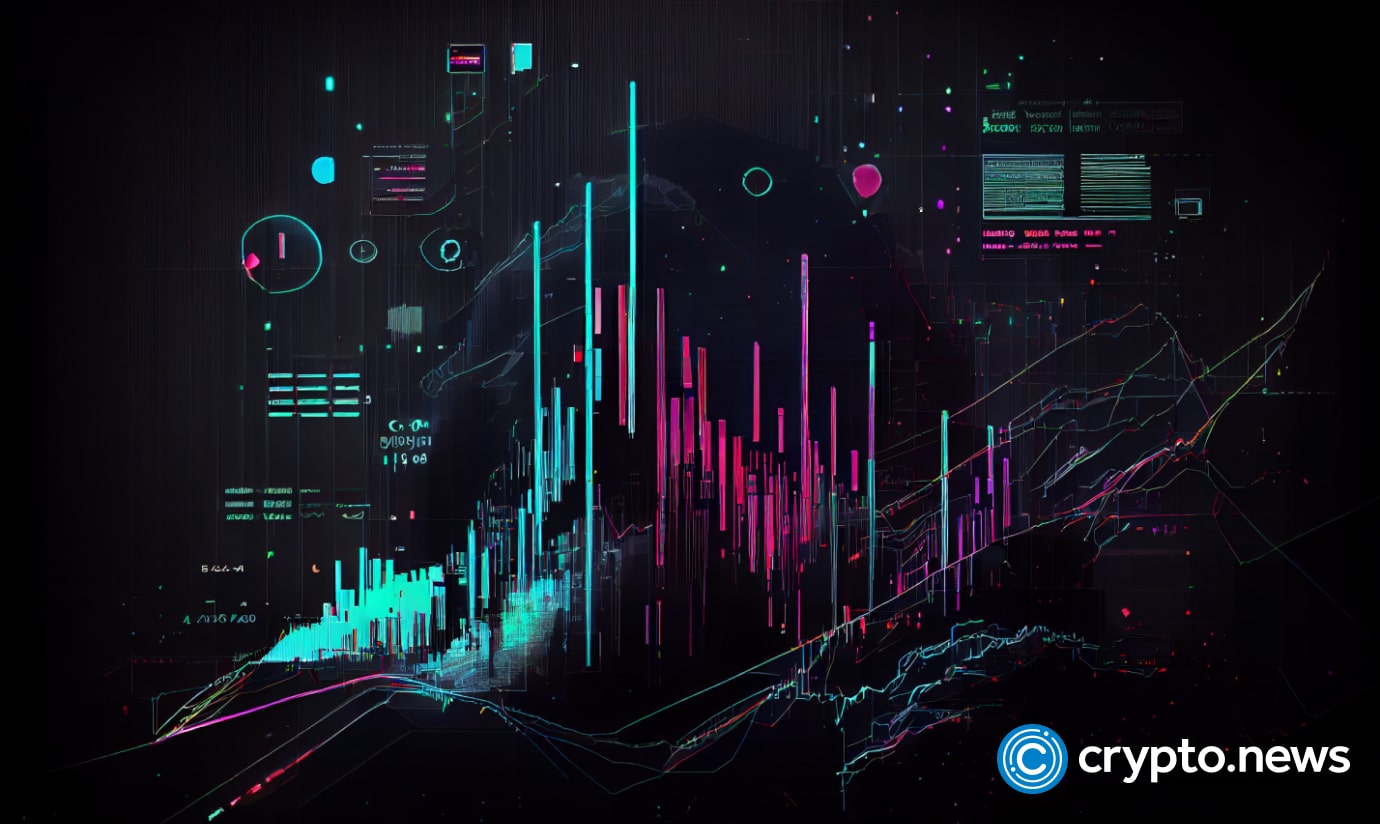 Circle's USDC, the second-largest stablecoin with a market capitalization of $43 billion, was hit by the collapse of Silicon Valley Bank (SVB).
California regulators placed the bank in receivership on Friday, leaving investors needing clarification on the return of their deposits. As a result, the value of USDC fell below its expected $1 anchor, trading as low as 81.5 cents on March 11.
Stablecoin de-pegs
The USDC is designed to maintain a constant value of $1, fully collateralized by cash and cash equivalents, including short-term treasury bills. However, the exposure of Circle Internet Financial Ltd., the USDC issuer, to SVB caused the stablecoin to de-peg. On Saturday, it was trading as low as 81.5 cents, while smaller stablecoins like DAI and Pax Dollar also fell off their ankles, signaling broader apprehension in the crypto market.
According Circle January reserves report, the company had $9.88 billion of its money stashed away in regulated institutions to support the USDC. Financial institutions that have retained USDC for Circle include Bank of New York Mellon, Citizens Trust Bank, Consumers Bank, New York Community Bank, Signature Bank, Silicon Valley Bank, and Silvergate Bank.
The collapse of Silicon Valley Bank has also raised concerns among regulators and other bank customers. Circle joined calls for banking continuity in the US economy and pledged to follow guidance provided by state and federal regulators.
Circle's $3.3 billion USDC reserve remains in limbo as regulators seized the bank, leaving the value of USDC to continue to fluctuate, causing concern in the crypto community.
The USDC is a crucial part of the crypto markets, and its fluctuation could have broader implications for the overall market. However, Tether, the top stablecoin, has held steady at $1 despite scrutiny of its reserves in the past.
Circle repurchases $2 billion net USDC amid market turmoil
USDC has a circulating supply of around 41 billion tokens and a market value of around $37 billion. According to blockchain research firm NansenCircle repurchased USDC net of $2 billion in the last 24 hours.
According to data from CoinMarketCap, the USDC fell to 81.5 cents. Crypto assets are mostly in red, with bitcoin (BTC) hovering around the $20,000 mark. Meanwhile, most altcoins are under pressure, with dogecoin (DOGE) and litecoin (LTC) seeing noticeably double-digit losses.