A feisty bear emerged from its enclosure at a zoo in St. Louis, Missouri, for the second time in a month on Thursday.
Ben, a 4-year-old male Andean bear, escaped for the first time on February 7, at the Saint Louis Zoo said in a press release about the incidents.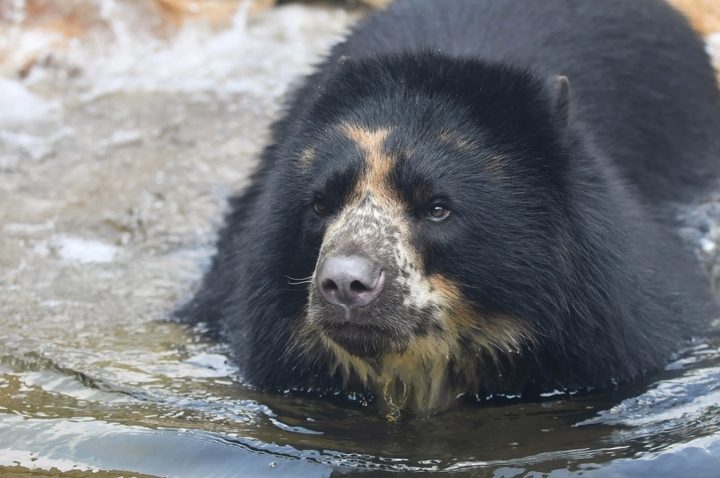 "Ben tangled out of the steel mesh at the correct location of the outdoor habitat, breaking a cable which then allowed him to exit," the zoo wrote. "Since then, team members have made the habitat even safer by adding stainless steel load clips with a tensile strength of 450 pounds, but that wasn't enough for Ben."
On both occasions zoo staff used tranquilizers to bring Ben back to a secure area. The first time happened before the zoo opened for the day, 5 Your Side Reported.
Zoo visitors were locked indoors on Thursday while staff tend to the bear in general.
"The bear was very calm the whole time we saw him," said Drew Wilson, a zoo visitor who spotted Ben wandering the grounds and reported him to zoo staff. say fox 2 now. "Looks like he was having fun."
The zoo's press release noted that Ben is "young and adventurous".
The facility said it would consult with the Association of Zoos and Aquariums to find "alternative ways to secure the habitat".
andean bears, also known as Spectacled Bear, are native to the Andean cloud forests of South America. The largely vegetarian animals are threatened in the wild by habitat destruction and poaching.