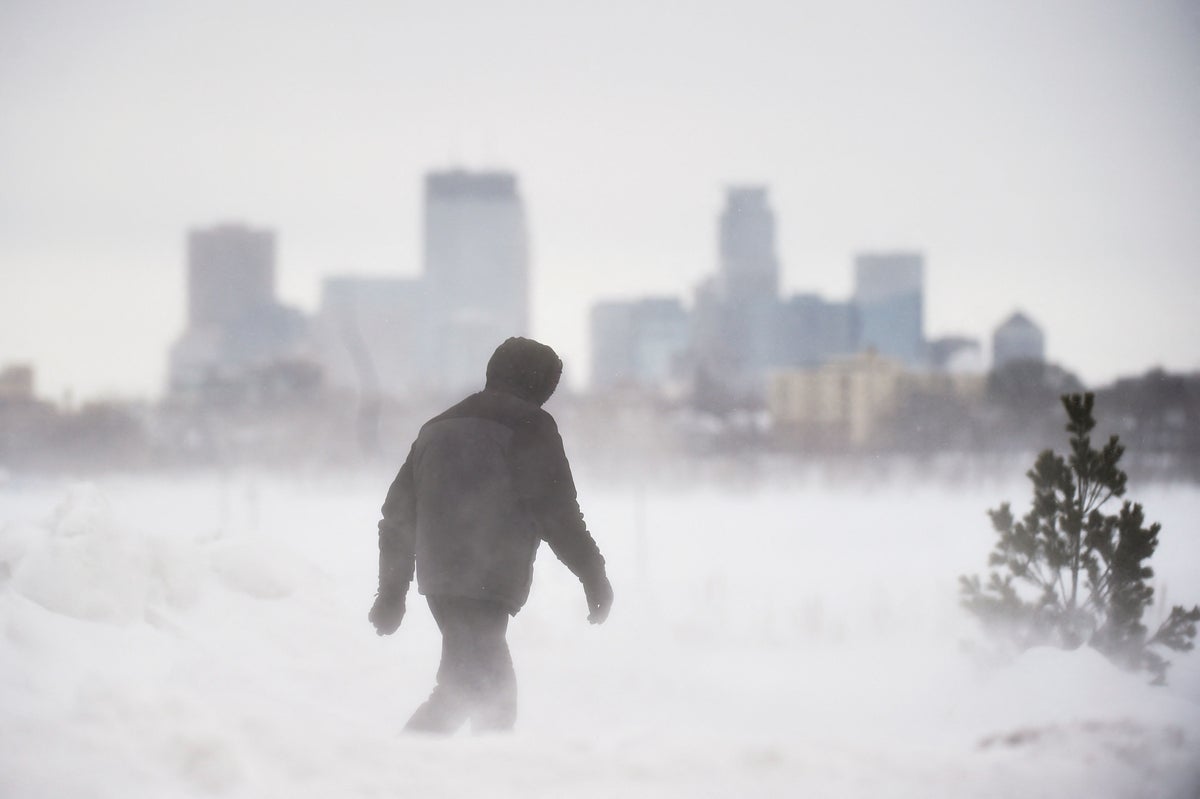 Winter storm Olive hit the United States on Thursday with heavy snowfall, blizzard conditions and a significant amount of ice.
But the country was a landscape of climatic extremes: As deep arctic air dropped temperatures as much as 30 to 40 degrees below average in parts of the west and the plains, the United States also experienced their first 100 degree day in 2023.
Falcon Lake in Texas hit 100F on Wednesday as temperature records were broken in the southwest.
Nearly a million people were left without power Thursday morning, with Michigan the hardest-hit state. More than 1,400 flights have been canceled and hundreds delayed.
By Friday, the threat of heavy snowfall is expected to center in California. The mountains of Southern California are under a rare blizzard warning, with over 100 inches forecast at Mount Baldy Ski Resort in the Angeles National Forest.